Nowadays everyone has friends and they want to make a memory of their life with their friends and family just by recording videos at the moment. So they are want to edit videos to add something on videos or cutting the unhappy part of their videos. So here, We will try to introduce you to the 3 best video editor software for your pc and Andriod just go and download from your play store.
Also, we want to interduce you to those best video editor software that free and you can use them offline. And you will not force them to pay or using a creited card. So if you recorded video many times at home or it's your first time to edit your movie or video. Don't worry. We give a good opportunity to download the best video editor for free and edit your videos offline. So follow me on the below if you want to know about the best video editing software ever.
 Top Best Video Editor Software Free
lets go to the list of best video editor software for android and pc for free.
1. kine master-pro video editor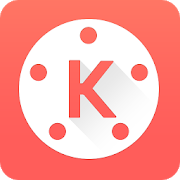 about this app :
kine master-pro video editing software is one of the best video editor and the only free app and professional video editor for mobile and pc. That supporting multiple layers of video images and taxes cropping cutting and designing the video. And it has filter also that makes your video best and it supporting audio as well for making audio to video.
supporting formats 
video formats:.mp4.3Gp.movie.
audio formats:.mp3mp4.AAC.WAV
image formats:.JPEG.PNG.Webp.BMP.GIF(still image only)
2.quick -free video editor for photos clips and music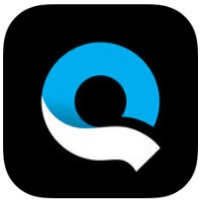 The fastest and easiest app to create awesome videos is a quick free video editor for photo clips and music. It is 100% free for people to use. it is an amazing app for just tap some taps and choose your favorite picture from your gallery and edit them to make a video clip. Then let quickly its magic customize your story with some text and music and share it with your friend easily
add above 70 photos and videos clips from your album and where your picture on it
if you want to select your own moments? use the highlights to tag the best footage
save your video and images in HD
if you need another time to work on your project? save your project and drafts and quick will keep them for 7 days
3.video editor & photo editor -inshot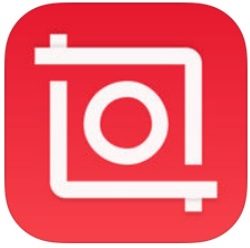 Best video editor and photo editor in shot with music slideshow emoji. The free HD video editor and video maker with a blurred background, adding music and video effects, this app helps you to create video and edit your video easily for your youtube Instagram facebook twitter messenger and Tik Tok.
video merger: merger multiple video clips into one video it is a free video maker for youtube facebook twitter and etc…….
video background: you can add a video background for your video to make it amazing video or you can blur your video background and you can also
cut split and compress your video without losing your video quality.
video filter: you can also add movie-style video filter and video effects, and you can use brightness to show your video dark or bright.
video speed control: you can also change your video from slow motion to play it fast or you can change your fast video to play it slow motion:
*speed up your video in a fun way.
*and also add slow motion to your video for showing your video clear or you can use slow motion for the special moment.
and this app has many advantages that by using this app you will know about it like:
.video cropper, text & sticker, video rotate & video flip, easy to share, collage mode & photo editor
Before You Go:
This article was about the Best video editor software for free. Also, This article and others like it were created to help you, it would be nice if we had your feedback to see how well or how bad we did with this tutorial. So go ahead and share in the comments.
suggestion for you: