YouTube is one of the most popular online platforms in the world, where content production is done in the form of videos. Due to the popularity of this video-sharing service, the number of content creators on YouTube is increasing daily.
But do all YouTubers have professional equipment to do their video work? For example, do they all hire musicians to score their videos? No! Many YouTubers use ready-made photos, videos, and music to prepare their content.
There is no problem with this case, but the problem arises when the downloaded music, video, and photo are copyrighted and cannot be used after downloading!
Join MyAdviseNow (MAN) in this article if you want to produce engaging content on YouTube without violating copyright. We will introduce the best sites for downloading copyright-free content for YouTube.
What is copyright?
A copyright is a type of intellectual property that gives its owner the exclusive right to copy, distribute, adapt, display, and perform creative work, usually for a limited time. In simple terms, When you produce a work such as a video, music, photo, training course, or any other content, all rights belong to you.
No one else can use it without your permission. When something is copyrighted, and the owner has not given permission to use it for free, you cannot use it on any platform. Like YouTube, Instagram, Facebook, and other websites. You will encounter a message similar to the following statement:
"Sorry, the content you published was deleted due to copyright infringement."

"Sorry, the content you posted has been removed due to copyright violations."
For this reason, your content produced for YouTube must use copyright-free content for YouTube.
For this reason, you should use copyright-free music and elements when creating YouTube content, so you don't get into trouble.
Top 5 sites to download copyright-free videos for YouTube
Suppose you plan to create content for YouTube. Where can I find copyright-free videos that I can put on the channel without a watermark? In that case, I will introduce 5 of the best websites to download copyright-free videos. We do.
1. Wave Video
Wave Video is one of the best copyright-free video download sites for YouTube, where you can find millions of free videos and stock images. You can also download music without copyright on this site. The good thing about Vive Video is: this website offers users a free online video editor to create a YouTube-worthy video with stock footage, images, and music.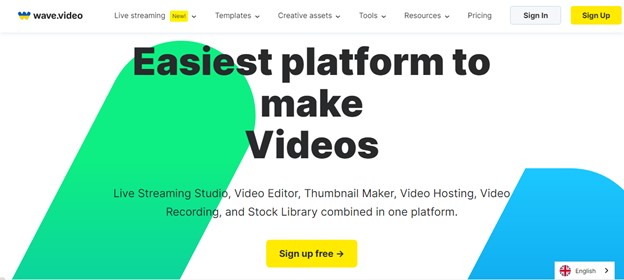 2. Pixabay
Pixabay is another best sites for downloading copyright-free video and audio content for YouTube. In addition to copyright-free music and videos, this website also provides users with copyright-free images.
The Pixar website lets you download millions of hours of stock footage without copyright. Just search for the video you want, download it, and finally, make it and put it on YouTube.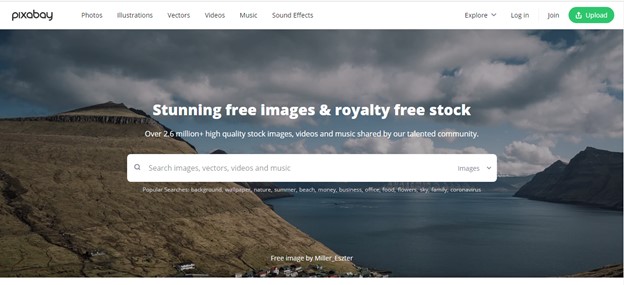 3. Mixkit
Mixkit is one of the best websites to download copyright-free stock videos, which has many video clips, free music tracks, and Premiere Pro formats. You can easily find the videos you want on the Mixkit site, choose the music and design to editing, and then download them to make a video.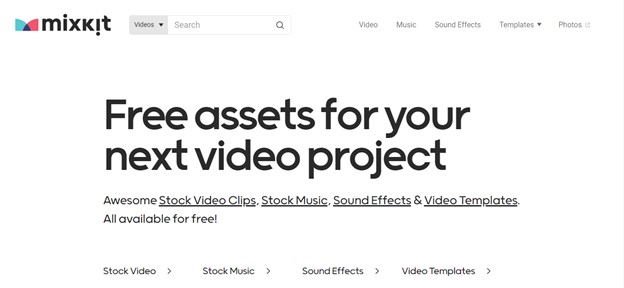 4. Videvo
Videvo is a free, copyright-free video download platform for YouTube with over 18,000 free video clips, animated images, animated templates, and hundreds of sound effects. By purchasing a premium account on this website, you can access 500,000 copyright-free content.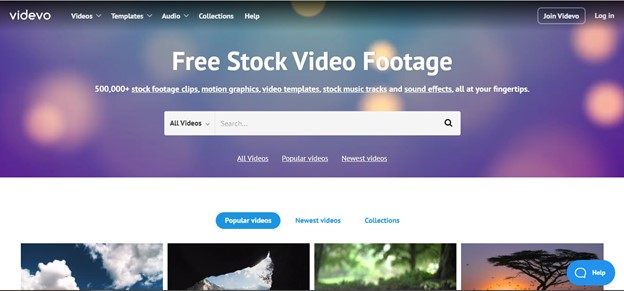 5. Life of Vids
Life of Vids provides a collection of free videos, clips, and loops. There are no copyright restrictions, but republishing videos on other sites is limited to 10 videos.
New and high-quality videos on this site are added weekly. This site also has a nice collection of free stock images that you can check out.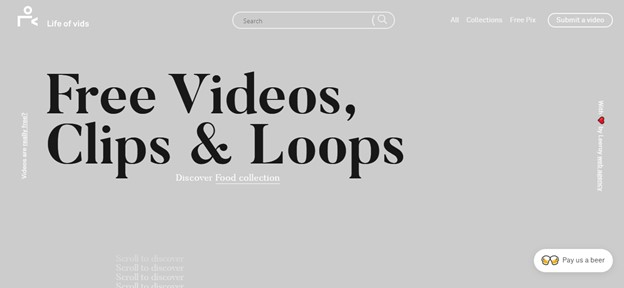 Read more about YouTube on MyAdviseNow:
Top 5 sites to download copyright-free photos
Suppose you plan to use a variety of high-quality photos in editing your videos for YouTube. In that case, you probably need more than just using the Google search engine. Many of the images displayed by Google are copyrighted and cannot be used. In the following, we introduce five sites where you can easily download high-quality and appropriate images without copyright.
1. FreerangeStock
FreerangeStock is one of the best sites to download copyright-free content for YouTube. FreerangeStock provides thousands of high-resolution stock photos at no cost after signing up for free. This site's images can be used to edit YouTube videos without violating the photographer's rights.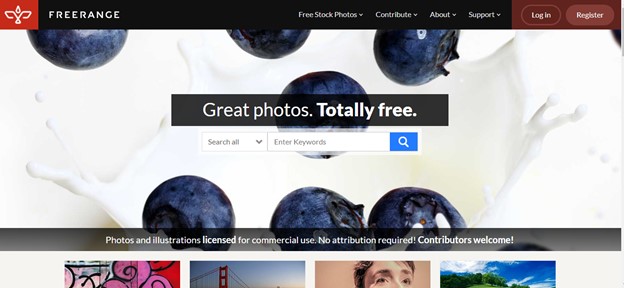 2. Unsplash
Unsplash is one of the largest and most widely used sites for royalty-free and copyright-free stock images. The website now has over a million photos covering almost every topic. Photographers from all over the world can upload their pictures on this site without copyright.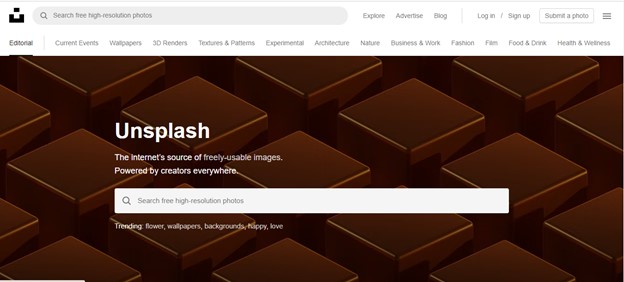 3. Pexels
Pexels is a free video and photo download website. This site provides millions of image content with different resolutions and sizes to suit your needs. You don't even need to register on the website to use pixels; search for the type of photo or video you need and then download it without copyright.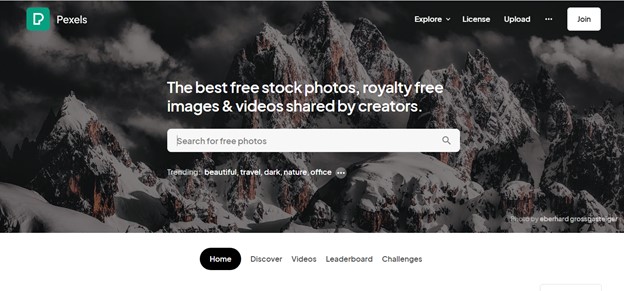 It's interesting to know that Pexels doesn't just display images on the Pexels website! Also, this copyright-free image download website shows photos from other high-quality sites, such as Little Visuals on its site.
Pexels provides its users with the highest-quality images.
4. Flickr
This site has an extensive library of high-quality images. Flickr is one of the best libraries for downloading copyright-free photos on the Internet. With millions of high-quality pictures on this site, you'll likely need more images to make videos on YouTube sometime soon.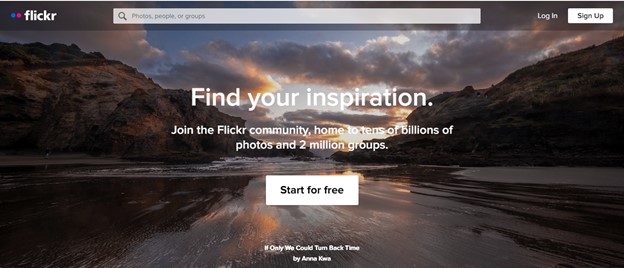 One thing to remember about Flickr is that not all images on the site are royalty-free for use. Some photos are copyrighted, and you have to pay to download them.
5. Life of Pix
By entering the Life of Pics site, you can see thousands of high-quality images and download them for your YouTube channel without copyright. The site Life of Vids, which we mentioned in the videos section, is also affiliated with this site.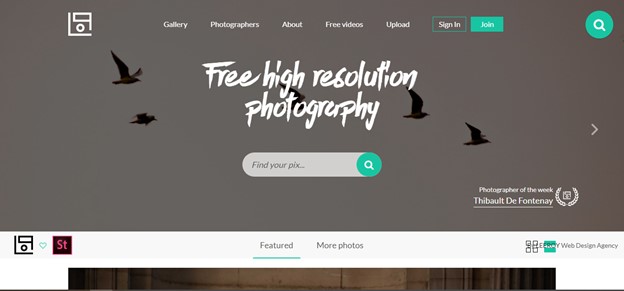 Top 5 sites to download music without copyright
The music you use for YouTube videos is the essential part of your video because it can both excite the audience and discourage them from watching the rest of the video. Finding copyright-free music suitable for your intended video content will help you increase the number of subscribers and likes. We will introduce the top 5 copyright-free music download sites in the following.
1. ccMixter
ccMixter is an online collaboration platform for musicians to promote their work. This website allows users to download copyright-free music so that they can use it for their YouTube videos. On this website, singers upload their songs, musicians share their portfolios, and DJs combine the two to create catchy tunes.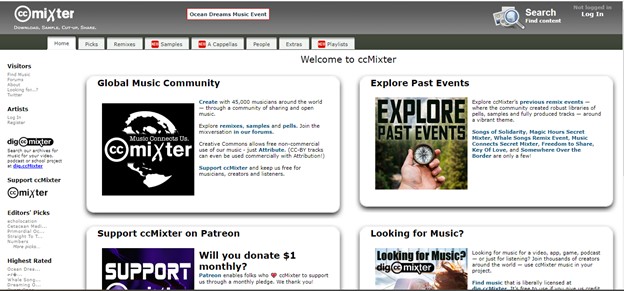 On the site's dig.ccMixter subdomain, you can find tens of thousands of free music for videos and browse by genre, instrument, style, and more.
2. Incompetech
Incompetech may not seem like the most comprehensive free music platform. However, it's still one of the world's best sources for royalty-free music downloads. This platform is the work of American composer Kevin MacLeod, who has created thousands of sound effects and songs for free use.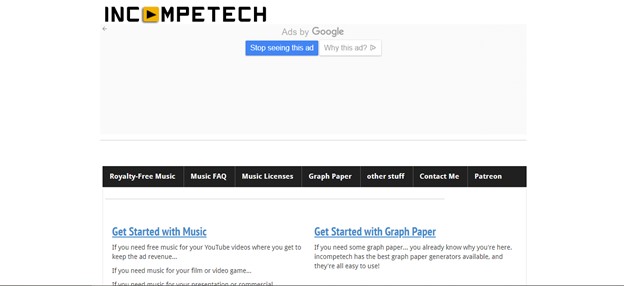 The site is very user-friendly and allows visitors to search for the perfect background music for videos based on genre, theme, mood, length, popularity, and more.
3. YouTube Audio Library
If you plan to edit videos, add songs to them, and then publish them on your YouTube channel, why not use your own YouTube audio library?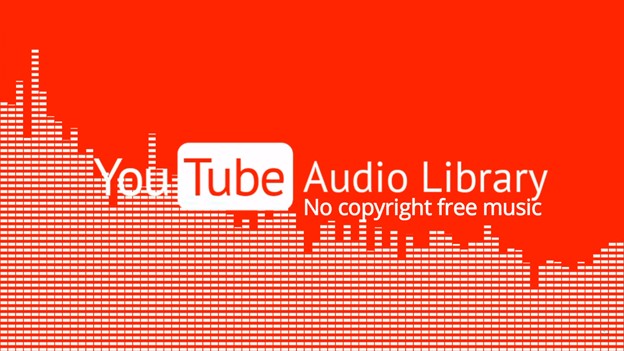 YouTube Audio Library lets you filter a long list of copyright-free music clips by genre, instrument, mode, and duration. In addition to free and copyright-free music clips, YouTube's audio library also offers a vast collection of free sound effects for your videos.
4. Free Music Archive
Free Music Archive, commonly known as FMA, partners with radio stations, artists, and music enthusiasts to provide one of the largest libraries of free, copyright-free music for YouTube videos. Users of the site can search by song title, clip duration, or license type and explore more than a dozen genres and hundreds of subgenres available.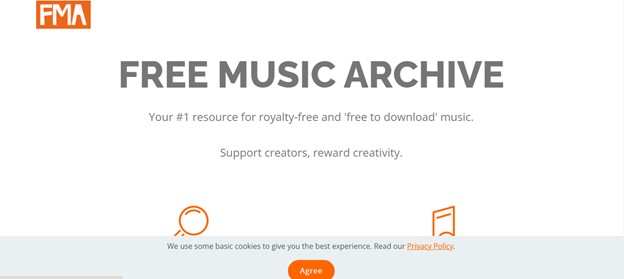 5. Jamendo
Jamendo home page offers two leading platforms: Music and Licensing. Jamendo Music is a streaming platform where all songs are licensed under a public access license. At the same time, Jamendo Licensing provides royalty-free music for commercials.
It would help if you went for the first platform, Jamendo Music, to download free and copyright-free music for YouTube videos.