How to install pubg on pc, PUBG mobile is one of the best games nowadays which kids are playing on mobile. This game is now available on PC. And you can install pubg on pc for free. Enjoy it with a better resolution and a bigger monitor. If you want to install or run pubg on your PC and enjoy this game on your PC you must follow the steps which we have guided you guys below here.
We will introduce you two way that you can install pubg for free. one of them you can install pubg from Tencent. or you can run pubg game on your pc by using Bluestacks. But we will show one of those ways. So follow us to know how to install pubg on pc for free from Tencent.
What is PUBG Mobile Requirements For PC
PUBG Mobile cannot be run or installed on any PC or laptop. It has its own requirements that you must have it on your pc to play it.
The requirements list are here below.
Operating System: 64-bit Windows 7, Windows 8.1, Windows 10.
Processor: Intel Core i5-4430 / AMD FX-6300.
Memory: 8 GB RAM.
Graphics: NVIDIA GeForce GTX 960 2GB / AMD Radeon R7 370 2GB.
DirectX: Version 11.
Network: Broadband Internet connection.
Storage: 30 GB available space.
How to run  or install PUBG Mobile on pc free step by step
If you want to run or install pubg on your own pc or laptop from Tencent. You may search in google: Tencent gaming buddy.
If you want to install pubg mobile from another website so you should click on this link Bluestacks to install pubg or any kind of games on pc.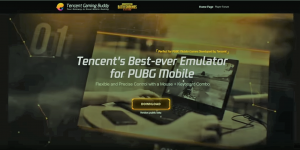 It is not just a game. This is a battle royale.
The new update of pubg mobile with zombie
we advise you don't update because this new update sucks there is soo much lag that no one happy with this new version and the other problem is that quick scope change is not working since the last update.
Before You Go:
This article was about how to install or run pubg on pc in two ways. Also, this article and others like it were created to help you, it would be nice if we had your feedback to see how well or how bad we did with this tutorial. So go ahead and share in the comments.
suggestion for you:
Best laptop for programming 2019