When you watch YouTube videos you have to face the first or middle-level ads in the video, it may not be a nuisance for some people, but as you should wait about 5 seconds, it might not be nice for some users. Typically, it's easy to get rid of such ads by installing the Adblock youtube plugin on the browser. This is not what we want to explain, but we're going to provide a Tutorial that will automatically push the Skip button after the video is finished without being You take the mouse over it.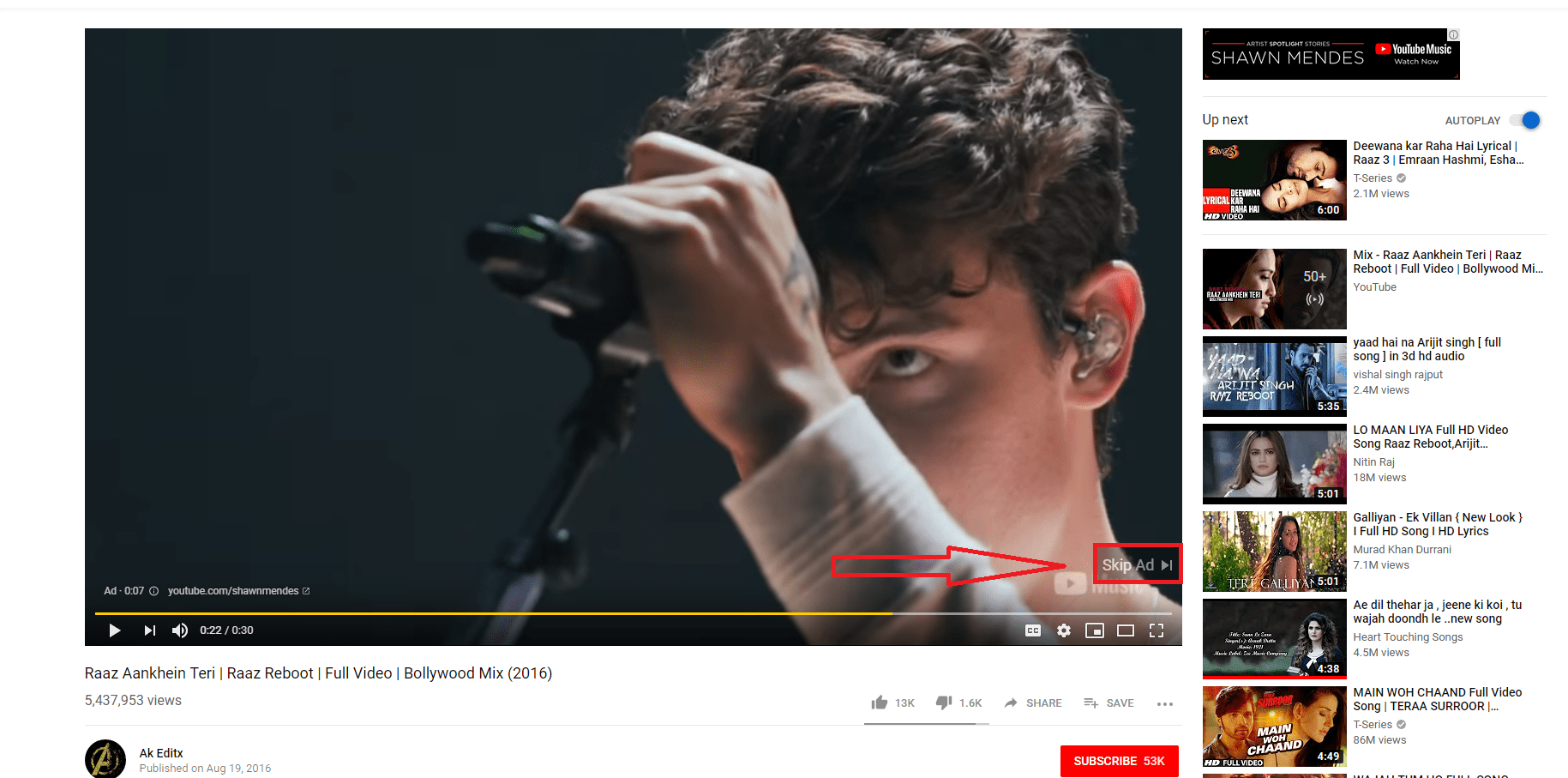 Automatically closing youtube ads after 5 seconds on the computer
There are many plugins in the browser stores that are used to block adds youtube like AdBlock youtube plugin, not just on YouTube, but on all sites, but the YouTube Ad Auto-skipper add-on is slightly different. This plugin does not block all ads but just automatically triggers the Skip Ad key, which displays after 5 seconds of the ad on the video, it can be good when it comes to tabs with YouTube videos. You are not close to the computer or the mouse does not move at the same time because it no longer requires you to reject the advertisement after 5 seconds. You can download this plugin for any Chrome and Firefox browser only by installing and letting it work in the background.
Download YouTube Ad Auto-skipper plugin for Chrome
Download the YouTube Ad Auto-skipper plugin for Firefox
As explained above, you can do a little bit of difference on the phone because the YouTube app works on a browser-independent phone so here you need to download a program called Skip Ads that actually does the same thing. Additionally, you'll find a report on the number of advertisements you've submitted and the videos you've viewed and when you were on YouTube. It also has a paid version that cuts off the volume of ads in these 5 seconds, which does not require the same version of the free version. After installing the application on the phone and executing it, you will need to request permission to access the YouTube program. It should be OK, scroll down the Accessibility page and skip Ads on. This will work successfully. You can go back to it and enable the Enable and Skip Ads buttons. Also, you can use for blocking add on youtube AdBlock youtube that you should know.
Suggestion for you:
How to create a youtube channel
How to download video from youtube