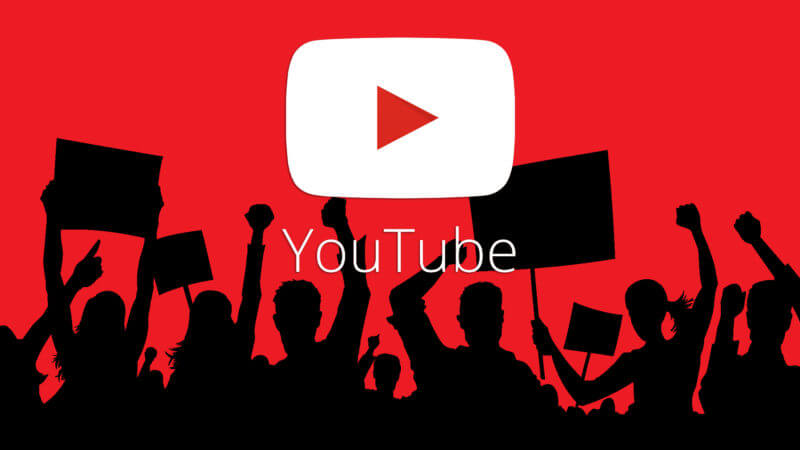 some more information about creating a youtube channel then earning money from youtube channel:
you can earn money by creating a youtube channel
you must upload your own video that will not copyright
It needs to get a thousand subscribers and four thousand, the viewer
So if you want to earn money you also need Adsense
If you are interested to create a youtube channel. So we are telling you how to create a youtube channel free in an easy way to earn from your channel. Follow me for making or creating a youtube channel for free to make money in an easy way: If you create a youtube channel so you can earn money from your channel. By making the video and uploading the video on your channel!!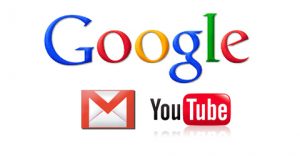 How to Create a Youtube Channel For Free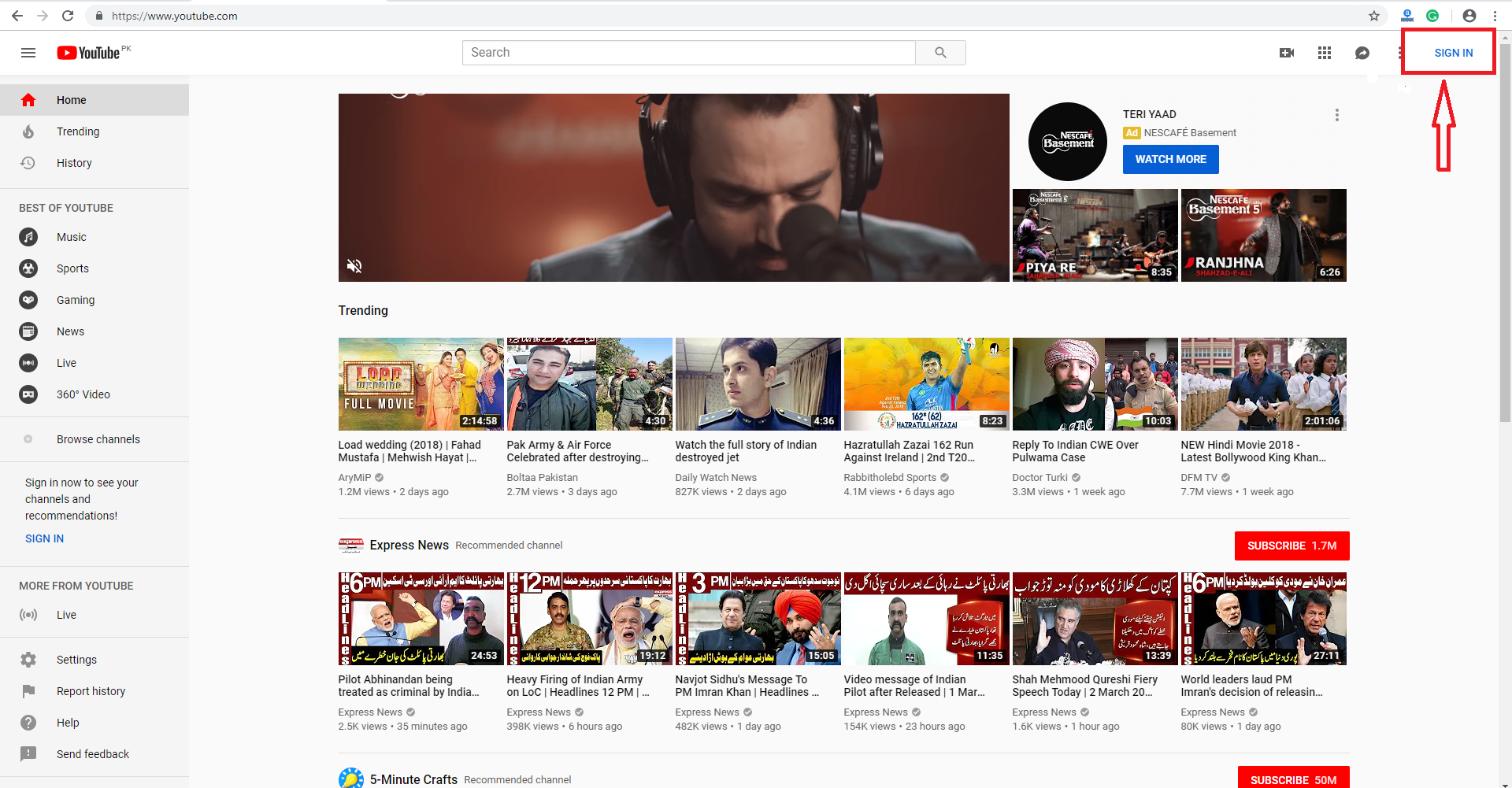 So before to create a youtube channel you must have a Gmail account for building a youtube channel that without Gmail account you can't make a youtube channel. So, first of all, you should make a Gmail account first, go on the youtube page and sing in your youtube, if you see in the corner there is written the (sign in) so click on that.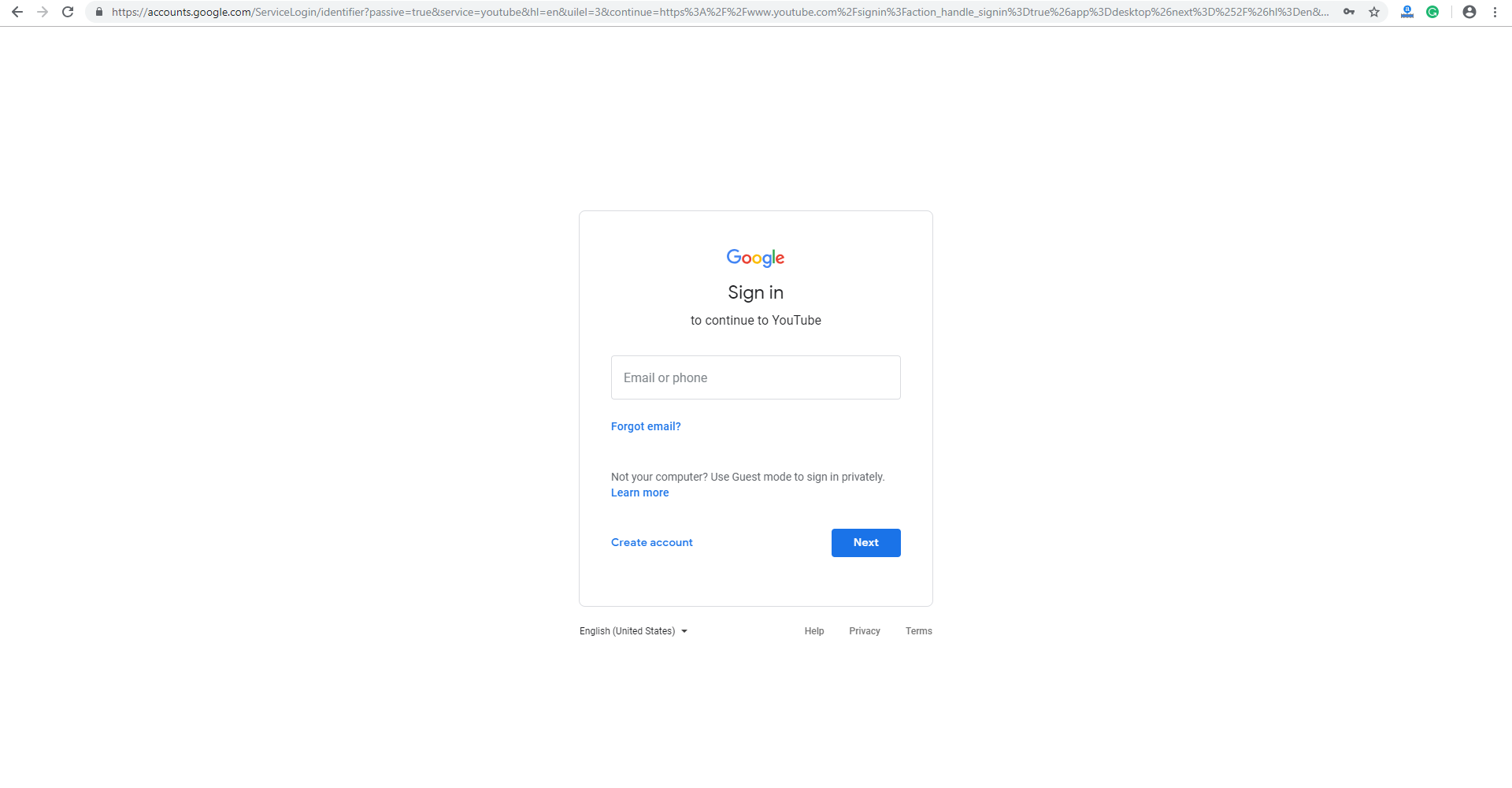 And sign your youtube with your Google account or Gmail account instead of using a Gmail account you can use the phone number after clicking to the next button.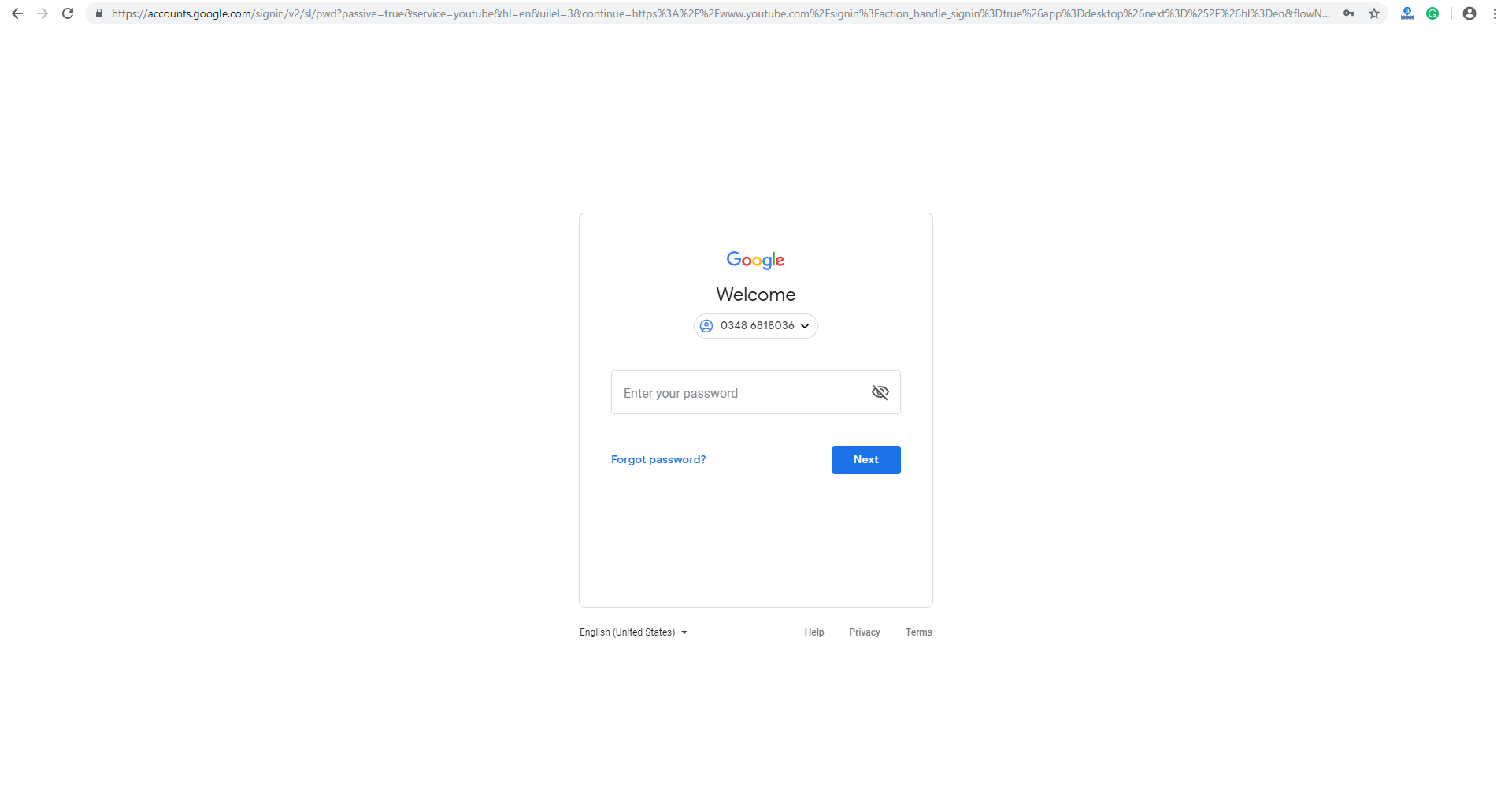 After that, it asks about your password so you can put your Gmail password on the blank place and click the next button to go to on youtube page.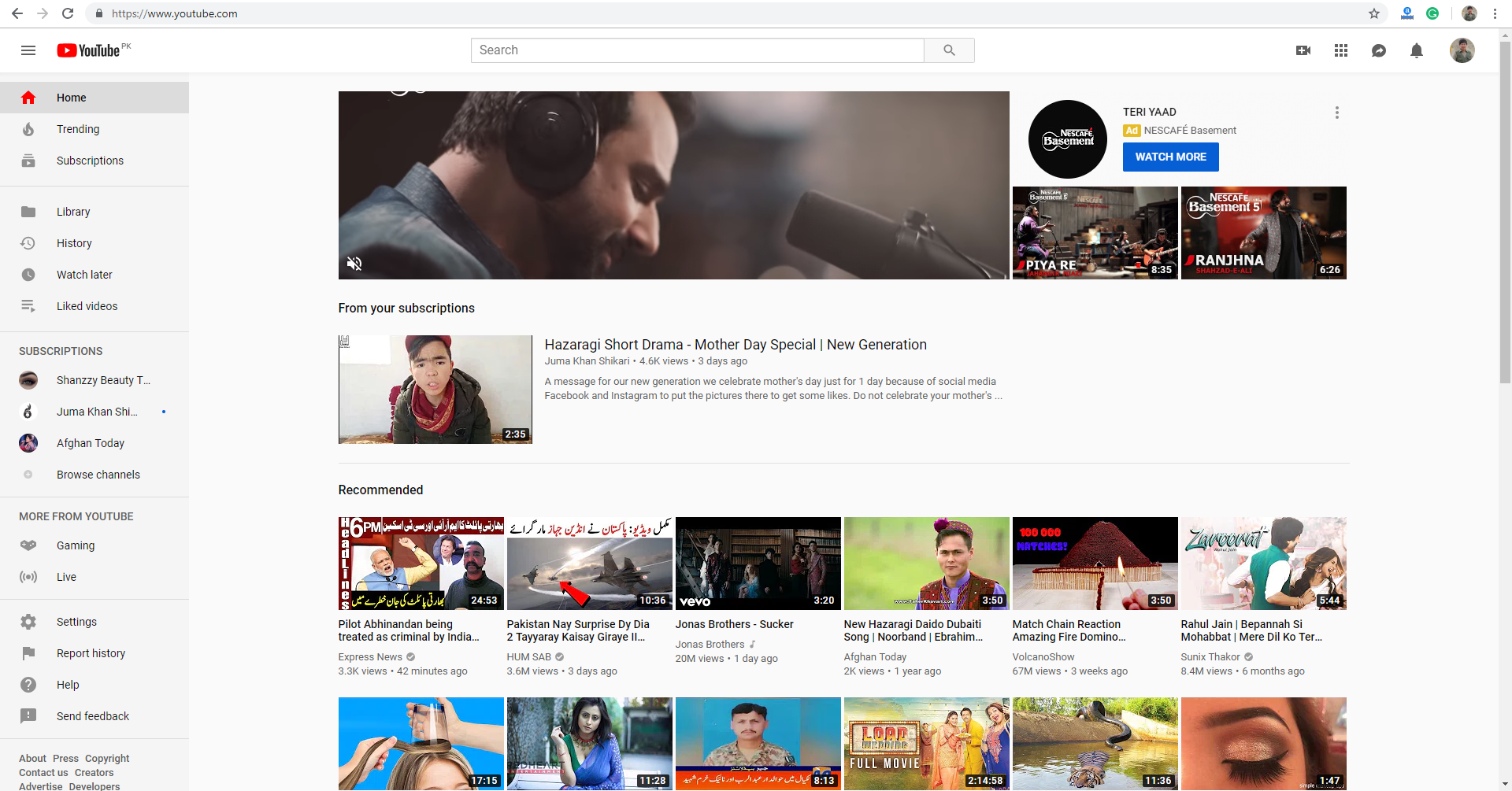 So you will be facing with this page and after this, to create a youtube channel is very easy.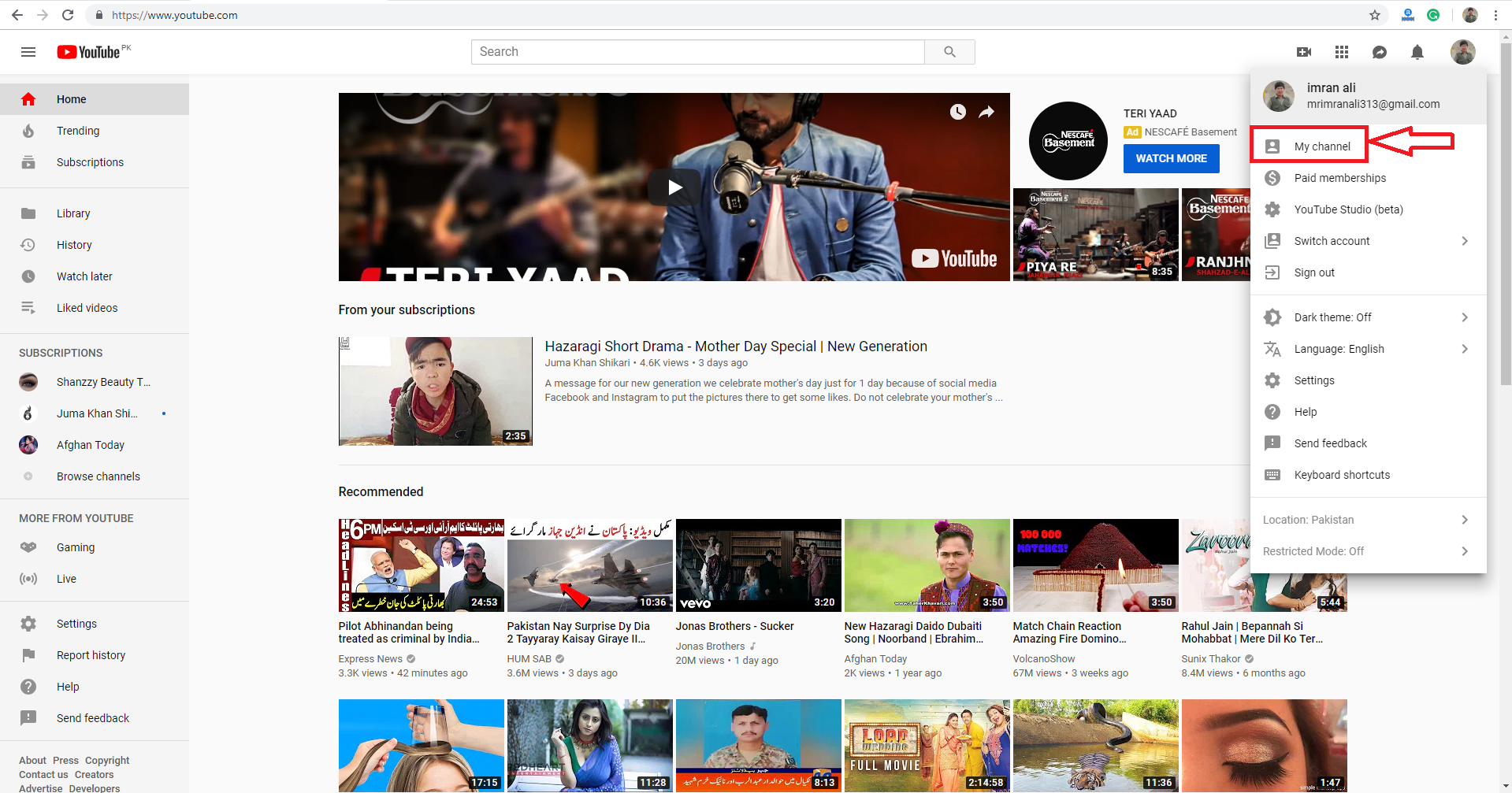 And on the corner, you will see the Gmail account that is showing your Gmail account for your youtube. So click on that and select and click on the red place where written my channel.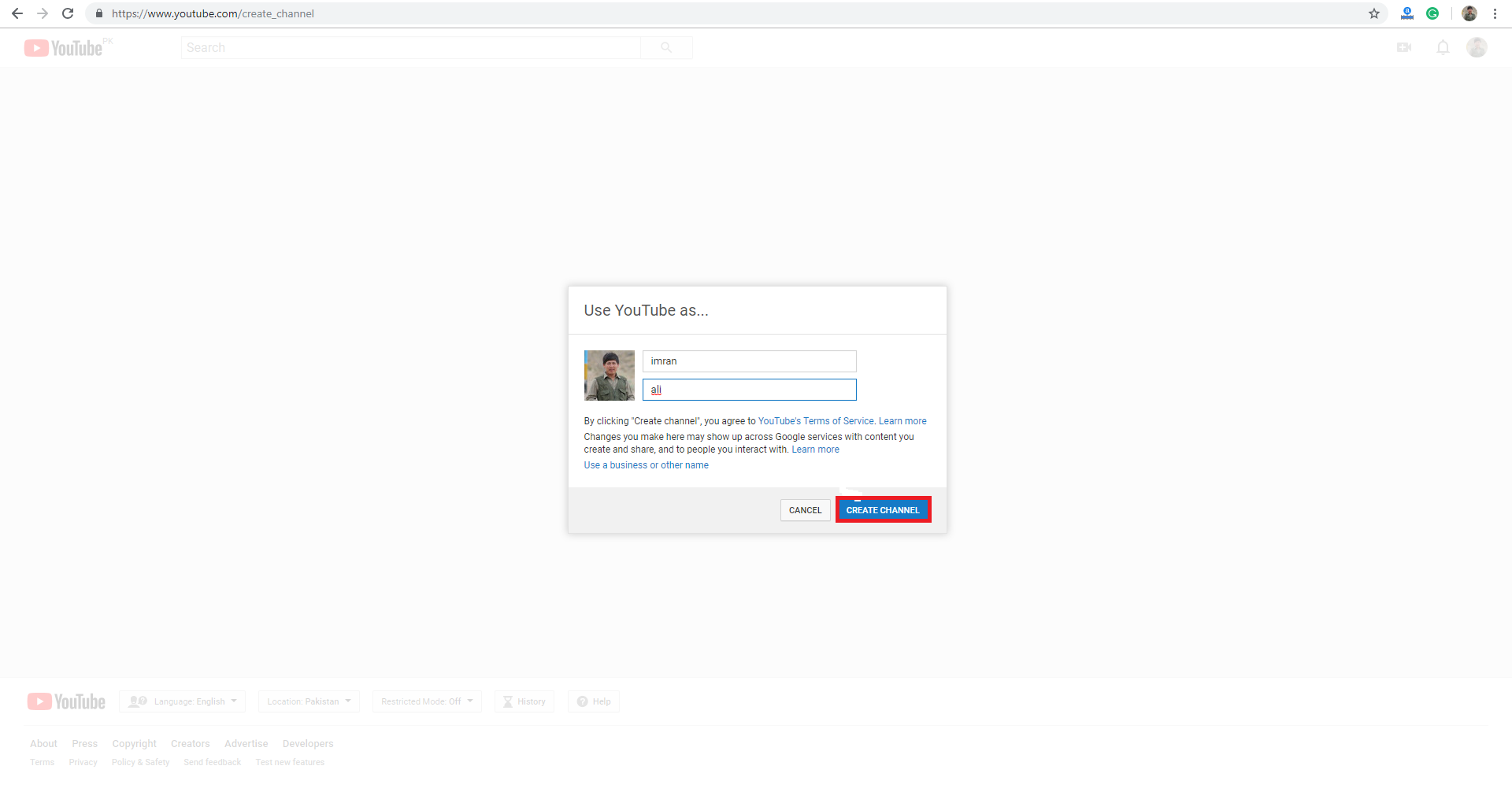 so you need to fill this blanks it asks you for youtube name; you can put that name that you want for your youtube channel so after filling this part click to create a channel. you could create the youtube channel. And it is the end of making or creating youtube channel but you need some sitting for your youtube channel and we will tell those sitting in the below.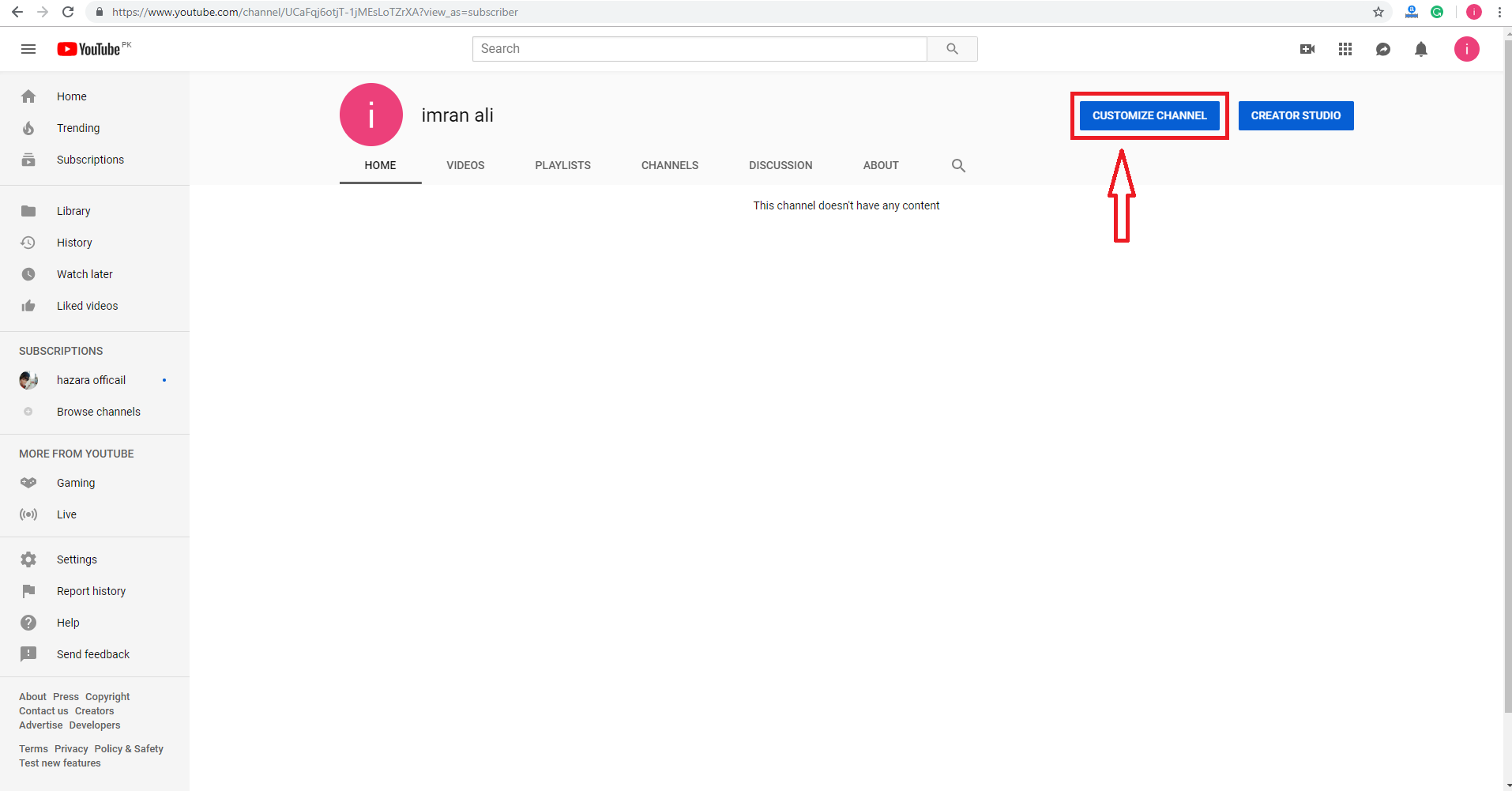 So you need to customize your channel click to the customize button to customize your youtube channel.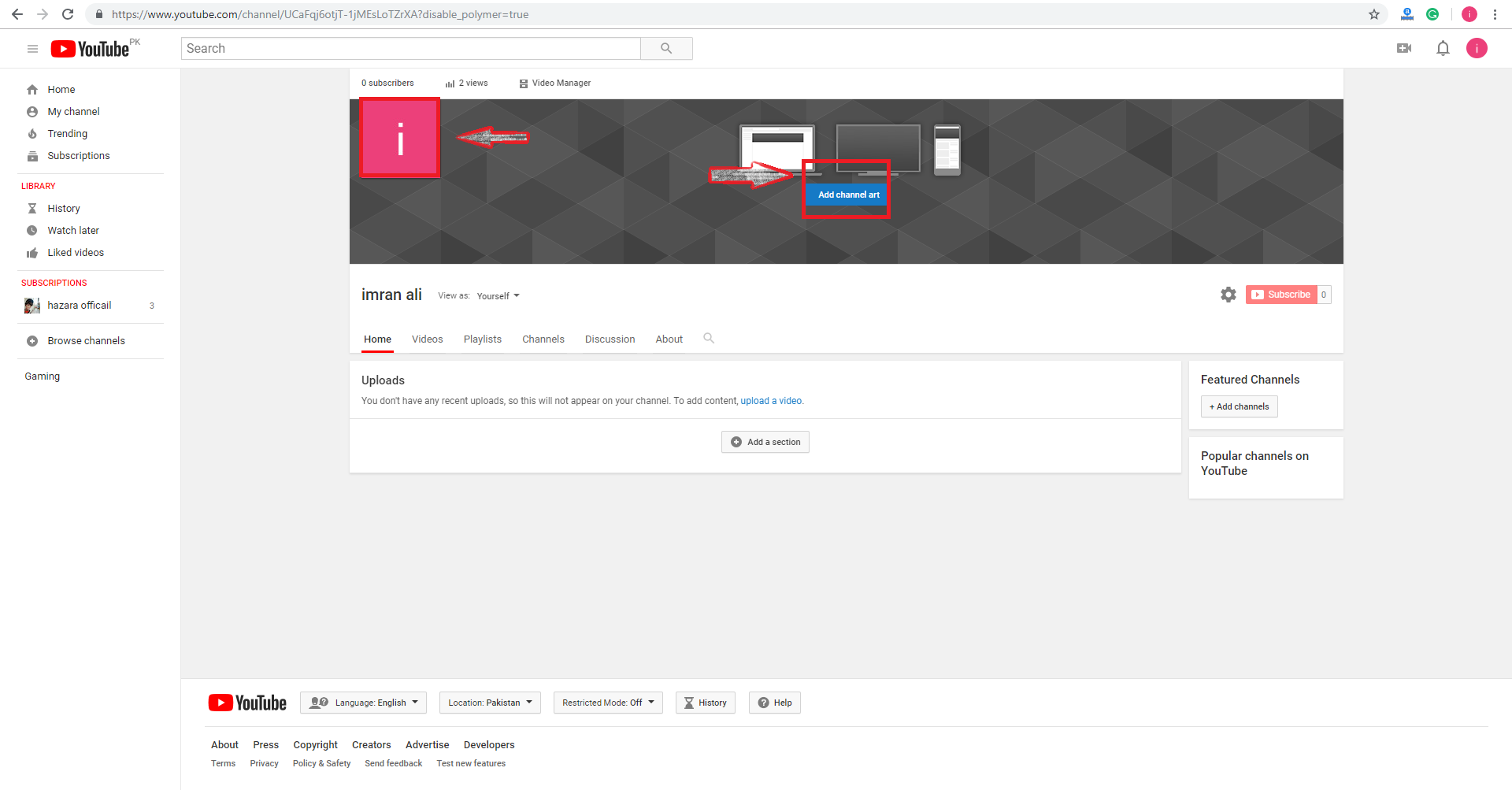 how to upload youtube channel art:
By clicking on the customize button, you will be facing this page. In here you can choose a photo for your profile youtube channel and you always update this profile picture. Also in here you can choose or upload a back cover for youtube or youtube channel art but finding a picture for your back cover picture or youtube channel art is some difficulty because every picture couldn't upload on that so you should find a picture or take a picture on that size that its need.
which size does it need?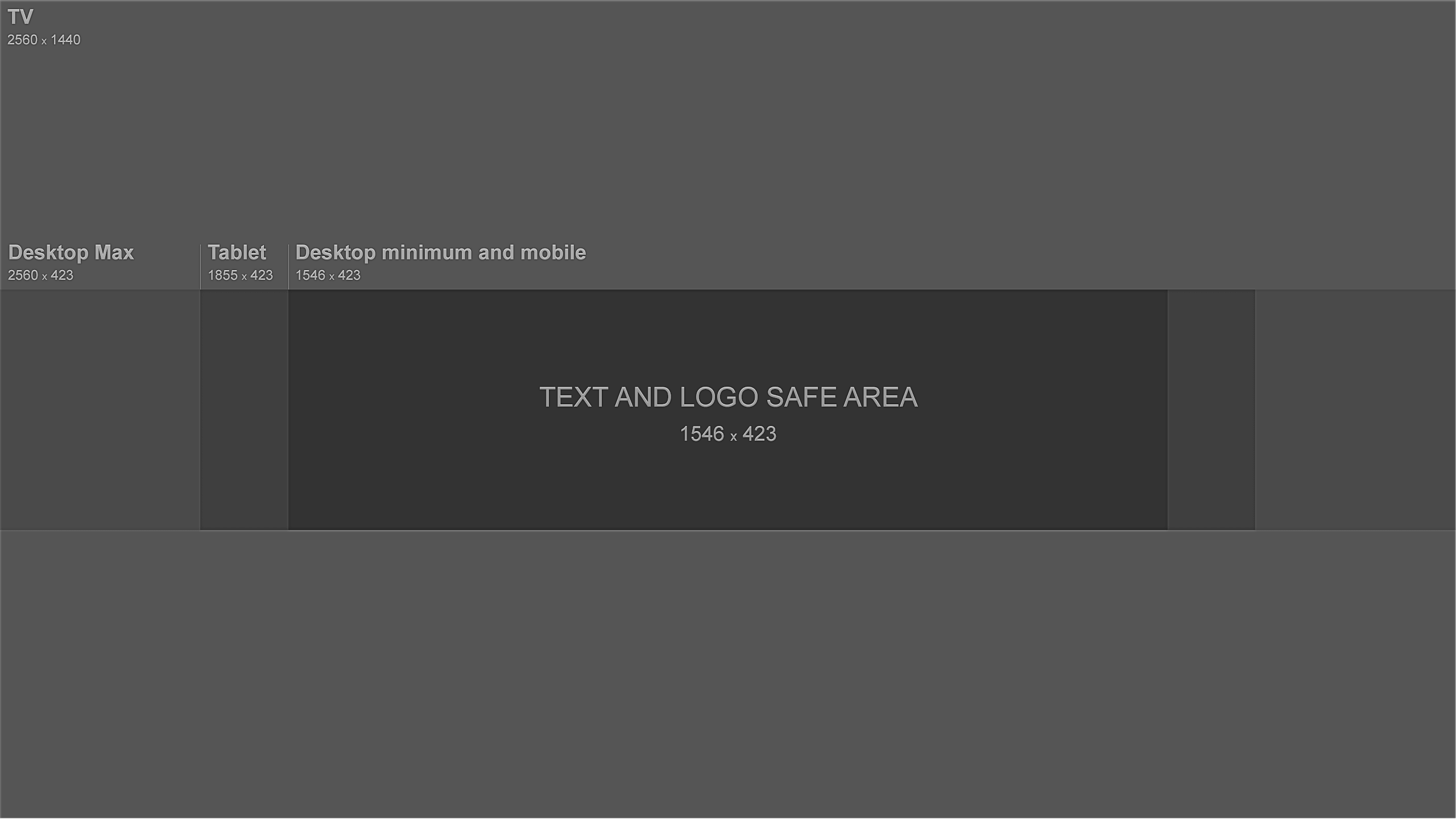 according to youtube, the best art channel size is  2560 pixels wide by x 1440 pixels tall. But you can also use this size below so keep these in your mind.
minimum:2048 x 1152
maximum:2560 x 423 pixels
Before You Go:
This article was about how to create a youtube channel for free and earn money from youtube channel. Also, this article and others like it were created to help you, it would be nice if we had your feedback to see how well or how bad we did with this tutorial. So go ahead and share in the comments.
suggestion for you:
How to download video from youtube 
Top 5 website for online free movie