The idea of ​​making money from the website (monetize your website to earn real money) seems unrealistic to many people. Nowadays, anyone can start a website and use it to earn money. This can be your side job and has many benefits.
Among these advantages, flexible scheduling and the being passive income can be mentioned. MyAdviseNow (MAN) will describes 26 ways to monetize your website by providing helpful methods and examples.
Monetize your website

With the advent of the Internet, businesses and ways of making money have changed drastically. In the following, we will explain the methods of earning from your website by providing practical examples.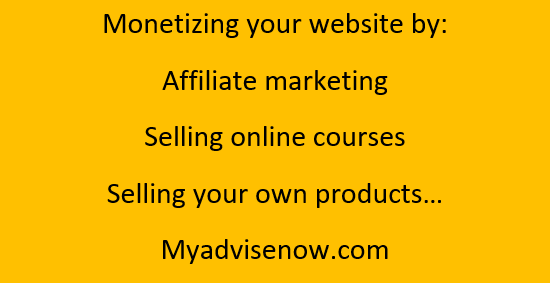 1. Creating a blog
If you are interested in writing, one of the ways to monetize your website is to start a blog. Choose your field of expertise and start creating content. Your blog can be about various topics, including travel, food, or books.
One of the easiest ways to create a blog is to use the WordPress content management system. Some common ways to make money blogging are:
brand endorsements,
and selling products and services.
To have a profitable blog, you need to gain an audience and find your niche by publishing consistent and regular content. It would help if you also used website SEO techniques to improve your site ranking in Google to get more traffic from search engines. Like any other business, you need to formulate goals and strategies to shape your marketing activities around the goals.
Use Blogger to build and monetize your blog with Adsense.
2. Affiliate Marketing

Joining the "Affiliate Marketing" program is another way to monetize your website. In this way, you can earn commission on sales for promoting products, services, or businesses on multiple platforms. When a customer clicks on a link you share, you get a percentage of the profit. Bloggers make a lot of money through affiliate marketing.
Like other business models, affiliate marketing requires a lot of hardwork. Among the common mistakes in sales cooperation marketing, we can mention the production of low-quality content, choosing the wrong area, and ignoring the site's performance.
Earn money from Amazon
It is possible to earn money from an Amazon through the sales cooperation program. Amazon's commission rate is up to 20%, and people earn an average of $100,000 to $20,000 from this affiliate program.
Earn money from the Semrush site
The Semrush website is an excellent option for content marketers because the commission for selling a Semerush subscription is a flat $200.
3. Building an online store
Selling products online is one of the best ways to earn money. Many physical stores are converting to online stores because their advantages are many. Apart from the fact that you will have access to a broader market, the cost of setting up online stores is lower. Therefore, you can spend more budget on operating expenses. For example, by setting up an online store, you won't need to rent shops in different locations to increase customer reach.
Before starting a store, it is necessary to decide on its scope. If you are unsure about the store area, check out the popular products. This will limit the number of your products. Thanks to the growth of e-commerce platforms, building an online store has become very easy. Of course, you should be careful in choosing these platforms and consider their features. In the following, we introduce some examples of e-commerce platforms used in building an online store.
WooCommerce:

 WooCommerce is a sourcing platform designed for WordPress. If you used WordPress to create your website, WooCommerce provides you with everything you need to create a store.
Shopify:

 This is also a popular choice for SEO tools and allows websites to recover abandoned shopping carts.

Zyro eCommerce:

 This is a site builder that offers businesses free templates and AI-powered tools.
4. Building a drop shipping website
Dropshipping is a B2C business model where a product is sold and shipped directly to the customer by a third-party supplier. Setting up a dropshipping website is a more convenient alternative to an online store because you don't need to deal with warehouses and shipping in this type of business.
Creating a dropshipping website is like an online store, except that you need to find good sellers and suppliers for the site. choosing sellers and suppliers is not easy and the success or failure of the website largely depends on this parameter.
For example, the income of the Alibaba website is from this method. Alibaba is a platform where sellers offer their goods and ship them directly to buyers. The payment of the Alibaba site is a percentage of the sale of these goods. You must register as a seller to earn money from the Alibaba site.
5. Earn money from the service site to monetize your site

In addition to selling goods, you can offer services on your website or app. Among the ways you can earn money by selling services from your website, the following can be mentioned.
Education

connections

Carpet Cleaning

Pet services

Advocacy

Counseling

tour and travel

Repairs

Insurance

Banking services

Cargo and passenger transportation

cleaning

Accounting

Content production

building painting

Facility services

Tailoring and tailoring services

cooking

massage

room rent
In general, the service is divided into the following three sections.
Business services are services that are used by businesses to carry out activities. These services include banking, insurance, and transportation.

Social 

services are provided by non-profit organizations in line with social goals.

Personal service:

 Personal service meets the needs of customers. Among personal services, we can mention tourism, entertainment services, and restaurants.
6. Online course sale
By 2026, the global e-learning market is expected to reach $98.336 billion. Suppose you have expertise in a particular subject and enjoy teaching content. In that case, this area is an excellent place to earn a website. Digital courses range from simple PDFs to YouTube videos. Some popular topics in e-learning include computer skills, health and fitness, business and entrepreneurship, finance and investing, and personal development courses.
There are two ways to sell online courses. The first is to join e-learning platforms like UDEMY and the second is to create an e-learning website. The first method is more accessible, but the second opens up more opportunities to earn money.
For example, you can create an e-learning website using the WordPress LMS plugin. You can make money by charging a subscription to access the training materials or selling each course individually.
7. Online tutor
If you are not interested in creating and selling online courses but are still interested in teaching, consider becoming an online tutor. Due to the situation caused by the coronavirus, many students are looking for distance learning.
Tutors often provide their services to students via Skype or Zoom. So you can earn money by teaching and giving feedback to students. Be careful; besides providing curriculum and educational materials to students, online tutors must monitor their progress and accept feedback.
Before doing this, evaluate your expertise. The most popular areas for private tutoring include math, languages, and computer science. Acquiring relevant certifications will help you increase your credibility as a tutor.
become a language tutor at: preply
8. Building a membership site
Creating a membership site is another way to earn money from home. The method of making money on membership sites is that users must prepare subscription plans to access exclusive content. Suppose you build a tiered subscription system on your website. In that case, you need to specify each tier's privileges and access level. A membership system creates a steady income stream for you, as people must renew their subscriptions to maintain access.
9. Selling ads on the site
Selling digital advertising space is one of the most common ways to earn money. Advertising revenue is determined based on clicks or impressions to users. The more clicks or appearances, the more money you will make. Among the essential factors that advertisers consider for advertising on websites, the following can be mentioned.
The topic of the site
content
Demographic characteristics of the audience
Audience device
Therefore, you must allocate enough time to produce high-quality content and internal, external, and technical SEO to earn money from advertising. You can use platforms like Google AdSense to sell ads on your website. Joining Google Adsense is very simple. Just sign up and paste the code it gives you on your website. It should be noted that filling the site with advertisements will hurt the user experience.
10. Creating a job site
Currently, most people have turned to online job searches. There are two ways to earn money from the job site. First, rent a space to employers to list the jobs they need. Second, sell paid subscriptions to job seekers so they can access exclusive jobs. For example, popular job sites charge employers extra for specific positions on the website.
The easiest way to create a job site is to use WordPress and the "WP Job Manager" plugin. This plugin provides tools for posting and managing job listings without the need for any programming knowledge. If you want to limit the access of job seekers to the job listing, use the "Membership" plugin.
11. Buying and selling site
The website buying and selling process are effortless. You have to buy a website, optimize it based on SEO principles and then sell it for a higher price. This work is a great way to earn side income. It is suitable for website design, SEO, user interface design, and user experience
You need to know what websites to buy and invest time on. Because not all websites have future value. Likewise, a website with a larger audience and a better domain name is more accessible and expensive to sell.
There are some factors to consider to avoid making a bad investment. To determine the site's value, you must first check its monetization methods. Then measure traffic volume and sources.
These metrics give you a good idea of ​​the site's value. Also, asking about the existing problems of the website causes it to be valued more accurately. Why did the original owner want to sell their website? Another critical point is that you should not buy sites from unknown brokers.
12. Making an educational video
Starting a YouTube channel has become a popular way to monetize your site. YouTube has over 2 billion active users worldwide and is the largest video-sharing platform. There are various ways to earn money from YouTube channels. But first, you must sign up for the YouTube Partner Program and ensure you're eligible to make money from YouTube.
The most common way to earn money is through advertising. There are other methods like channel membership and Super Chat too. Your fans can send you money through YouTube using the feature. This is done for thanks and support.
YouTube allows users to share content on their channels, from reactions to computer games to daily vlogs. Growing a YouTube channel is like a blog. That means you must continuously and regularly produce content and attract an audience. Investing in a good camera and video editing software will also improve video quality and attract more viewers.
Also, it would be best if you did not neglect YouTube SEO techniques. YouTube SEO includes adding relevant keywords and tags to the video and optimizing the video description for search engines. Apart from the fact that creating a YouTube channel can be profitable, it is also used for branding. Video generates leads and drives traffic to your website. Also, the return on investment rate of videos is higher than that of images.
One of the common ways to earn money is to make educational videos and publish them. Video producers mostly use YouTube to publish it. 
13. Freelance jobs on the site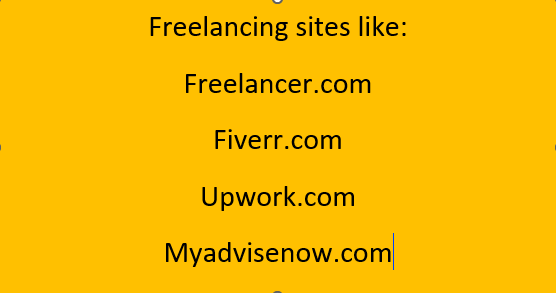 Freelancing is also a great way to earn money from the site. In this type of business, you can set clients, working hours, and payment rates. Freelancing is a form of self-employment. Instead of being employed by companies, freelancers offer their services directly to clients on a contract or project basis and sometimes work on different projects simultaneously. There are more than 50 million freelancers in America alone.
The most popular freelance skills include web design and development, translation, accounting, video production, and content production. If you want more significant projects to increase your income, put your portfolio in your profile. In the following, we introduce some examples of freelance websites.
Upwork website:

 This website focuses on large projects that require specific skills.

Freelancer website:

 This website offers more than 1800 job opportunities for freelancing.

Website Guru: Offers small and medium business and personal projects.

Earn money from the 3Dsky site:

3Dsky International website is also suitable for sculptors, interior designers, and architects. 3D models are sold on this site. These models mainly include home appliances, kitchens, sculptures, children's rooms, decorations, chandeliers, construction design, technological design, and clothes. Be careful to work on this site, you have to compete at the international level, and the quality and standard of the portfolio are very high.
14. Site design and development
The employment growth of web developers is predicted to be 13% between 2020 and 2030. Therefore, it is an excellent time to enter the field of IT. The first step to specializing in web development is choosing the type of specialization.
Doing so will save you time, money, and energy and help you stand out from the competition. After choosing a specialized field, you should learn coding. In the following, we introduce training courses to develop web skills.
15. Graphic Design
The career path of a graphic designer is similar to that of a web developer. First, you should choose your field of expertise, then start learning the skills and software you need. There are many graphic design courses in extracurricular to develop visual skills.
For example, web designers should be familiar with user interface design, user experience, and the basic principles of HTML and CSS, and logo designers should be familiar with the theory and psychology of colors, typography, and software such as Adobe Illustrator.
16. Electronic book sales to monetize your website

If you have a worthy book but have been putting off publishing it for years, publishing it as an e-book is a good idea. With electronic books, you no longer need to refer to publications. Since the cost of this work is low, you should be prepared for a lot of competition in this field.
To stand out from the competition, you need to meet the expectations of your readers. To write a book, you should keep the following things in mind.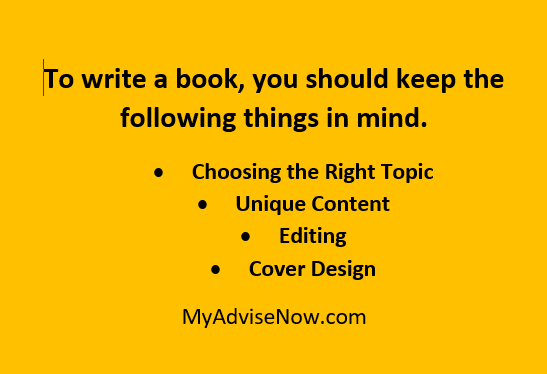 Choosing the Right Topic:

 Write about a topic you are passionate about or an expert in.

The title of the e-book: the title should be such that it attracts people's attention.

Unique Content:

 Express a different point of view in your book.

Editing:

 There should be no typos and grammatical errors in your book.

Cover Design:

 It's not just the content that matters. The cover design also attracts people.
After completing the e-book, you need to sell it. Targeting everyone is the wrong approach; identifying the market increases your probability of success.
17. Buy and sell domains
buying and selling domains have become a profitable business. In some cases, domains are sold for millions of dollars. For this, you need to find a suitable one. It can take a long time to build a quality portfolio of domains, so don't rush into making money this way.
Domain trading involves predicting which domains will be popular in the next few months or years. Another way is to buy currently expensive and popular domains that will continue to increase in value.
18. Online counseling
Individuals and businesses use consultants to achieve their goals. This issue is crucial for companies when they have a big problem, and it is impossible to make an appointment with face-to-face consultants due to a heavy work schedule.
Online consultants can help their clients with a wide range of things, from marketing to job hunting. First, you should consider your skills and experience and the possibility of presenting them online. You must do some research first to provide the right services and pricing. The chart below shows the consulting market size between 2011 and 2020.
Below is a list of options for online counseling.
Public relations consulting

Marketing consulting

Social media consulting

Career counseling

Travel advice

Financial advice

Health and sports advice

Essay resource consulting

Technology consulting and communication technology

Sales consulter

Legal Consultancy
19. Monetize your website by audio-books and podcasts
The audiobook industry has grown significantly in recent years. This shows that there is a high demand for audiobook narrators. The growth of this industry is expected to be 4.4% from 2020 to 2027. You don't need special conditions to start this job; you must have a good voice and love reading. Of course, you can also invest in a quality microphone and recording software.
Another way to monetize the site is to publish a podcast. You can earn money through ads and sponsored content by disseminating and creating podcasts. Also, sometimes fans will support you financially so that you can continue with your podcast and not stop it. Among other methods of earning from podcasts, we can mention marketing cooperation in sales. In affiliate marketing, you introduce business products and services on your podcast and receive a commission for each sale. You can also earn by providing training courses. In addition to email and podcasts, webinars are a great way to engage with course students.
20. Website testing
Website testing is valuable for companies that have spent a lot of money on their company's web design. To test the website, you need to access it, use its various features, and analyze it. Then it would help if you gave feedback on performance and whether or not it's attractive.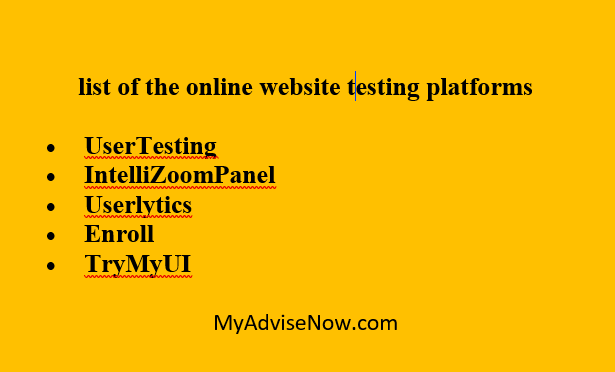 The company's website plays a vital role in its success. Websites are an effective way to reach, attract and convert customers. So it's no wonder they take website testing so seriously. The income is not high enough to consider it a full-time job, but it's suitable for a side income.
Sign up for one of the website's testing platforms to get started. You will be notified when an opportunity arises. If you are interested in participating in the test, you will announce and wait for access. Due to the limited number of websites, the competition between people to participate in these tests is fierce. Below we have listed some of the online website testing platforms.
UserTesting
IntelliZoomPanel
Userlytics
Enroll
TryMyUI
21. Earn money from renting a house on online sites
If you have a room in your house for rent, a great way to make money is to rent it out. There are many sites for this, and users are using them more and more every day. Some people rent the whole house, and some only rent a room or suite.
Around 2.9 million hosts worldwide use AirBNB. You may not feel comfortable renting a house to strangers. Home rental platforms have contingency plans to make hosts and travelers more comfortable.
22. Become an influencer
The ever-increasing growth of social networks has made influencer marketing a choice for making money online. Like affiliate marketing, companies pay influencers heavily to market their products and services. The difference is that influencers influence people's buying decisions instead of attracting leads.
Influencers' income highly depends on the number of followers and their engagement rate. The most critical aspect of increasing your income in this business is to develop your brand. This helps attract sponsors and advertisers.
Most influencers are present on Instagram. However, you can also use Twitter and YouTube to attract followers and create content.
23. Providing digital marketing services
By providing digital marketing services such as SEO strategies and social media management, you can help businesses attract their target audience and improve their sales performance. SEO services help websites to rank better on the Google search results page and attract more traffic.
Some of the skills this job requires include copywriting, link building, and keyword research. An effective social media manager must keep up with trends, identify the brand's target audience, and monitor social media data for better results.
24. Publish sponsored posts to monetize your website

As your website grows in popularity, companies will contact you for sponsored posts or ad coverage. Of course, you must be very careful and only share posts on your blog or website that are in harmony with your audience's taste.
You should also notify your website visitors that this content is sponsored. For example, you have a website that reviews and compares different watches. Therefore, working with a furniture and home-ware company doesn't make sense.
Still, you can work with a watch repair or jewelry company. In this way, you have not only produced relevant and engaging content, but you have also earned money by promoting other people's brands. If you want to know more about this method of making, it is recommended to read the following content.
25. Creating loyal customers for companies
Creating leads or interested customers for companies is a complex process that we will discuss further. Suppose you have a website in the field of athletics, and you share content about this sport. You can work with sports brands and introduce your audience to them. This differs from affiliate marketing because you are not driving people to buy a specific product. You connect them to services and products they are most likely interested in. In this work, you can collaborate with trainers and nutritionists and direct your audience to these businesses.
To get started, you need to optimize your website and find companies interested in doing business with you. Your website should have a clear and straightforward user interface. Using call-to-action buttons in different parts of the website would be best. For call-to-action buttons to perform well, users need to know what happens when they click on them. Most of the time, users are directed to a form they have to fill out and provide their personal information. Then companies contact these people.
26. Accepting Donations from users

You will benefit from their financial support if you interact well with your audience. If they enjoy your content, they may show interest through sponsorship. In addition to charities, donations are also shared between websites and podcasts.
Many podcasts also need the generosity of their listeners to continue operating. Wikipedia is the most prominent example of a non-profit site that accepts donations.
Frequently asked questions about monetize your website.
In the following, we examine frequently asked questions about website monetization.
What is the best way to monetize your website?
The best ways to earn money from the site are affiliate marketing, selling advertising space, sponsored posts, and building an online store. You can also make money using freelancing websites. With skills such as typing, graphic design, programming, accounting, content production, and translation, you can join freelance websites and earn money as a project.
How to make money from online teaching?
If you are an expert in a particular field and are also interested in teaching, you can earn money this way. You can gain from your expertise by recording and selling the course online, online academic counseling, and private tutoring using software such as Skype.