In this article, with 25 top YouTube channel ideas without showing faces in 2023, MyAdviseNow (MAN) wants to tell you that you can have a YouTube channel but not show yourself in it.
Many people worldwide want to make YouTube videos, become successful YouTubers, become famous, and earn a lot of money. Many talented people are shy to appear in front of the camera. How can you have a YouTube channel and succeed without showing your face?
If you want ideas to have a YouTube channel without showing your face, don't worry because there are many ways to make money from YouTube. The good thing about making such videos is that they require less equipment, and you need the right content to create a video. In fact, the content is the first word in these types of videos.
But before we show you ideas, we suggest you read this article because we have taught you how to find YouTube channel ideas. This article will give you a better insight into starting a YouTube channel.
25 Faceless YouTube Channel Ideas
Here are some of the best video ideas that you can use as a faceless YouTube channel idea.
1. Making animation videos
Animation is a great way to convey a thought, experience, knowledge, message, or Idea you want to spread to people. People love watching animated videos, especially when you entertainingly explain complex concepts. To create an animation, choose a popular or exciting topic and display it understandably.
These days, animated videos on YouTube were trending and searched a lot. But you should note that having a unique style is necessary to create such videos, and you can only entertain the viewers. It is an excellent faceless YouTube channel idea that will help you earn money from YouTube.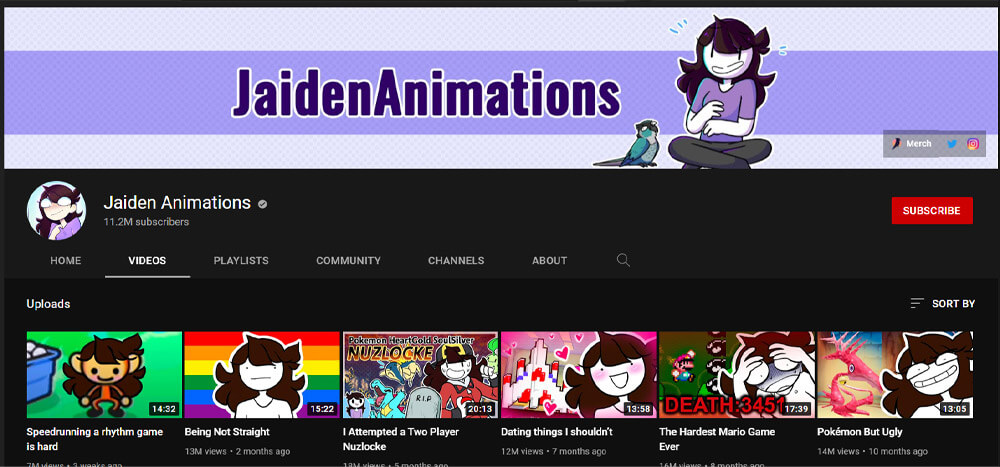 If you are good at making animation, you can earn good money. This work requires talent and artistic skills. So, you need to learn animation skills because you need training for it. Of course, you can hire someone to make videos for you. All you have to do is share the concept and type of video you are looking for.
2. Unboxing or checking the product
An unboxing video is a faceless YouTube channel idea that you can create without being on camera. For example, if you are interested in shoes, you can open the box and examine the shoes. If you are a gadget lover, you can buy different gadgets and share your thoughts with others.
You can do this for any product you like because different channels are built based on this concept. You must create a video showing the product in your hands, unbox it, and then share your thoughts.
One of the best channels you can get ideas from is the Unbox Therapy channel on YouTube.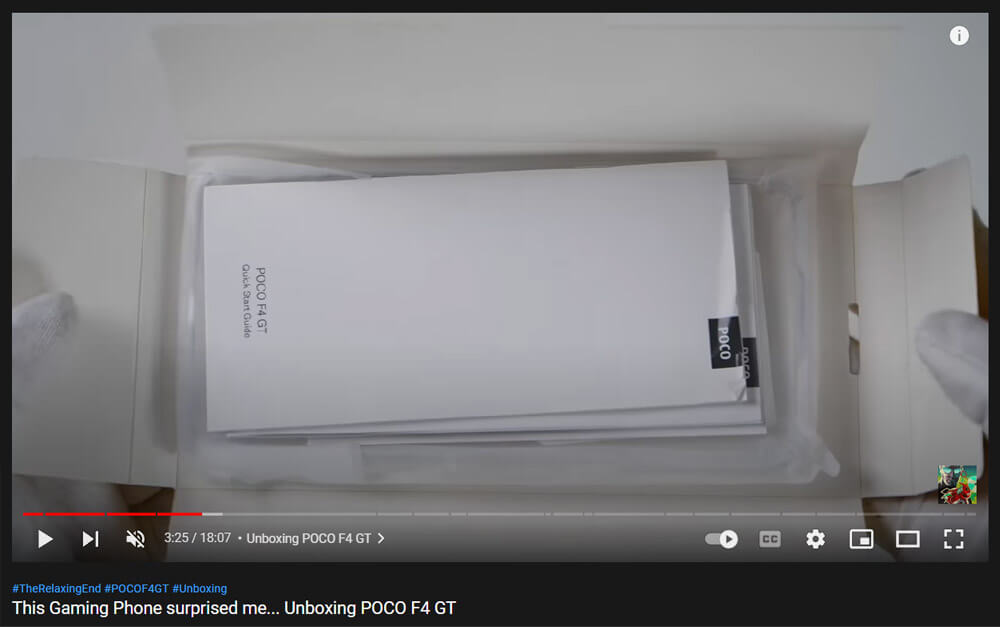 Remember:
never to be biased when sharing your opinions. It would be best always to say good and bad things about that product. Many people like to check the product before buying and find out if the product is worth buying for them. Unboxing is a clever idea on YouTube where you share your thoughts without appearing on camera.
3. YouTube cooking channel is among top YouTube channel ideas without showing faces

People always search for quick and tasty recipes due to their busy schedules, and they can quickly get these recipes from YouTube. So if you are a professional in cooking, why start your own YouTube channel to create videos without showing your face? Creating a cooking channel is one of the ideas of a YouTube channel without using a look that can make you famous.
In the faceless cooking YouTube channel idea, you create different categories based on other recipes because this is attractive to viewers. They can immediately come to your channel and see only those categories that interest them.
If you are interested in this Idea, you can read the article on making money from YouTube as a chef, which will help you to have more information about having a cooking channel on YouTube.
You don't need to know about different or delicious foods. You can do this when preparing healthy meals, protein-rich meals, quick breakfast meals, etc. In cooking videos, show the ingredients, gas or oven, and how to prepare the food by hand, like chopping, mixing, stirring, and more, and create the video without showing your face.
4. The Idea of a game channel on YouTube
If you want to use youtube channel ideas without using faces, an excellent option youtube channel ideas without using faces is gaming. Many gaming channels are trending, with over a hundred million subscribers. All they do is post gameplay videos on YouTube.
If you are good at gaming, you can create a channel to show off your skills and create exciting and unique videos by adding funny comments or posing challenges to your viewers. You must have heard the names of famous YouTube channels such as Ninja and PewDiePie. They have millions of subscribers and earn a significant amount every month through advertisements, sponsorships, live streams, views, and endorsements.
All you have to do in these videos is record your gaming sessions, keep talking to the viewers, and give them tips to improve the game. You can post videos that only talk about tips and strategies players should use to become a star in the gaming world.
5. The Idea of educational videos
A faceless YouTube channel idea is to make educational videos. "How can I?" It is a phrase that has been searched millions of times on YouTube. For many people, YouTube is where they go when they need help with anything. If you are a professional or an expert in any field, you can start making videos and teach others how to do it quickly. It is a faceless YouTube channel idea that will help you gain fame and income.
You can become a dancer, singer, painter, musician of any instrument, photographer, DJ, or whatever else you are good at. You don't have to show your face. You can earn a decent amount every month.
For example: suppose you are good at programming or software. In this case, you can put your recording on the screen while programming or talking about the software because different people are always looking for this kind of helpful video.
There are many other ideas for making video tutorials, including handmade jewelry, embroidery, knitting, crafts, origami, and more.
6. Digital currency channel is
among hot YouTube channel ideas without showing faces
Crypto is the hottest topic, and many people search for it on YouTube and Google. You can use this hot theme if you want to grow very fast with a faceless YouTube channel idea. Of course, you need to have a complete understanding of it. Many people want to know about crypto updates and predictions, and you can help them by creating unique and informative videos.
Many people think that digital currency is related to Bitcoin, but the reality is that thousands of other currencies have also been introduced. You can tell people about them and how they can make money investing in cryptocurrencies. You can start your videos by discussing: how to make money with cryptocurrencies, types of cryptocurrencies, mining tips, diversifying your current asset portfolio, the best platforms to invest in, and much more.
But remember that to start a channel in crypto, you need to analyze currency statistics and share your predictions about the boom or inflation of digital currencies.
7. The Idea of meditation, the Idea of a faceless YouTube channel
These days meditation has a trendy place on YouTube, and a faceless YouTube channel idea as people try to find peace through it. So, for a faceless YouTube channel idea, take help from the topic of meditation. You can create these videos in different formats. Some of them have audio where you guide the viewers, and some you can use music in the background. So you can create such videos with stock images and music and outsource the audio.
If you are into meditation and can give some tips, you can create a YouTube channel around it and guide others. Various such channels are popular on YouTube, and people follow them because people who can't go out to meditate can subscribe to your channel and do it at home.
8. Time-lapse movies
Many people wonder how to create time-lapse videos because they look nice, but they need to learn a simple technique to create them. For anything, we can create a time-lapse. For example, you can turn on the camera, place a flower in front of it, and let it fade. You can create a time-lapse video and show it in slow motion over time.
You can create a time-lapse video of stars, clouds, fruits, cityscapes, and more. Over time, the Idea of a faceless YouTube channel has become a prevalent concept, and many people watch such videos by following the steps of watching a video. If you love to travel, you can convert your blog videos into time-lapse videos and upload them to YouTube. What's essential for you is to make exciting videos because having interesting videos is one of the things where you can increase your subscribers quickly.
Read more about YouTube on MyAdviseNow:
9. Office or home tour channel idea
If you don't want to be in front of the camera but want to make money making videos on YouTube, you can also make videos on office or home tours. The great thing about these videos is that they can work for any channel you're working for.
For example, if you have a YouTube cooking channel, you can take a tour of your kitchen, or if you're a musician, you can tour your music room.
You can also use this faceless YouTube channel idea for other purposes. You don't need a camera for this, because you can take pictures and explain the equipment you use and how you work.
10. The Idea of travel movies: The Idea of a faceless YouTube channel
The Idea of making a travel video is a faceless YouTube channel idea. If you love to travel or go to adventurous places, you can record the sites you visit and explain the history or anything related you like in videos. The best thing is that you don't need to show your face in such videos.
Your video may go viral so that you can earn good money from this profession. If you love food and love to discover the famous cuisines of wherever you visit, there is more than enough to include in your travel videos.
You can make a video of famous food wherever you travel and check it out if you like or dislike it. You can also take pictures of street food in or around the city. People love such videos, and before their trip, they watch them learn about the famous food of that place. So, if you love to travel, you can become famous and earn money by creating videos and uploading them on YouTube.
11. Use of presentation slides
You can create presentation slides for a faceless YouTube channel idea and use them to make audio videos. Slides can be created using standard programs such as Microsoft PowerPoint or Keynote. After completing the falls, you can use them to make videos. These videos are great for creating explainer videos.
Plus, you can create professional-looking videos using simple animation and design. The good thing is that you can show your face in these videos. PowerPoint has a feature that lets you record your slide show and narration once done. You can export it as a video. Is this PowerPoint feature fantastic?
12. craft idea:
top YouTube channel ideas without showing faces
DIY is another great way to make awesome faceless YouTube videos. It is one of the most creative contents on YouTube. You can create or repair something new from old household items.
In this Idea, you must show your creativity by moving your hand while explaining the work steps. You don't need to share your face, but you must be creative to start a DIY channel. Only some people can start this. If you are not creative and do not have such ideas, creating such a channel will not be helpful for you.
13. Podcast idea a great
YouTube channel ideas without showing faces
A faceless YouTube channel idea is to produce podcasts. Typically, the main content in podcasts is audio. You can create a podcast to avoid appearing in front of the camera. You can create a podcast on any topic you like. For example, education, sports, politics, games, etc., are good ideas for producing podcasts.
You can use a still image or motion graphics in your podcasts, record audio, and then post it to YouTube. Many people are doing this these days, so if you're shy about appearing in front of the camera, you can also pick up this Idea.
14. Creative videos
A faceless YouTube channel idea is to use Creative MeMe videos. It may seem easy to you, but the truth is that you can make such videos only if you have a creative and innovative mind.
Creating MeMe videos is not child's play. Instead, first, you need to research the content you want to make a video about, then think about creating it, and finally, how to present it to the audience so that it is fun and funny.
Mei Mei's videos make people see the world differently than the average person. So, start this type of video only if you are creative and can funnily edit them. Memes are reportedly the fastest-growing content on social media platforms. Therefore, they increase the chances of your video going viral and getting more views.
15. Faceless YouTube channel idea with top-list videos
Many successful YouTube channels create videos by compiling videos from other videos. People like to rank and list everything, for example, the best singer, the best videos of 2020 from 1 to 10, the best actors list from 1 to 5, and thousands and thousands of other things that appeal to them.
Also, you'd be surprised if people search for the weirdest videos on YouTube or the best nail color shades. So, you too can make such a list by collecting this data, and the good part is that your face is not required to create such videos.
16. The Idea of software training a trend
YouTube channel ideas without showing faces
Software training is a faceless YouTube channel idea. Different people find it difficult to use new software, and others want to know and know about some unique features of apps or phones. If you are good at using software, here is the main Idea. So, you can create video tutorials showing your screen and telling viewers how to use the software step by step.
You have to do screen casts in these videos, so there is no need to set up the camera. To start such channels, you need to be a software expert so that you can explain the details of each software and answer all your viewers' questions if they ask you about it.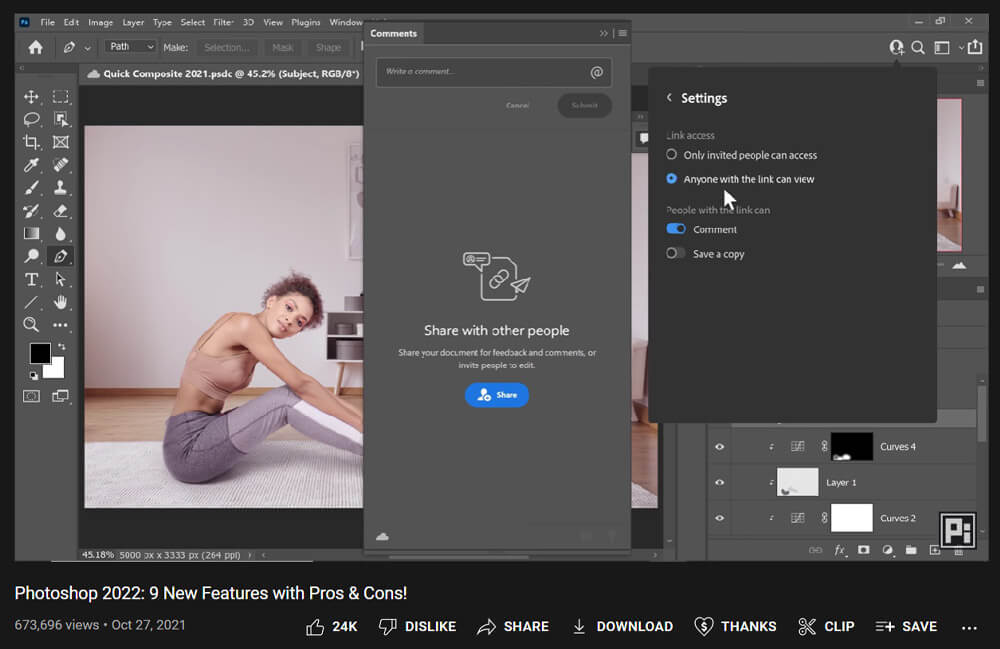 Read Also:
17. The Idea of stock videos
The Idea of stock videos should be noticed regarding faceless YouTube video ideas. You can use stock footage online, and you don't need to show your face.
In these videos, you need to insert sound on stock images and videos, but to get a professional video, you need to edit in good quality. Because the quality of the video is not good, the viewers will not prefer to watch it and skip watching it. Doing good video editing is necessary to attract customers and create a good relationship with the viewers.
18 home decoration ideas
You can create a YouTube channel for home decoration because people love to decorate their homes for any occasion. These occasions can be related to Nowruz, Yalda, Christmas and New Year, weddings, a child's birthday, or any other special occasion. People wait for their favorite festivals every year; the world is also full of celebrations and events.
So start as a faceless YouTube channel idea with home decor. People always look for beautiful and easy home decoration ideas, but the search for home decoration increases during occasions and celebrations. If you are creative and good at it, why not create a channel and earn a decent income?
Apart from decoration, you can use other tips. For example, offer ideas for making your home look more prominent. Describe the types of colors used to make your home look elegant and many more things you can describe to your viewers. So, if you know about decoration items or have excellent skills in ordinary home ideas, get started creating home decoration ideas on YouTube.
19. The Idea of adventure and continuity of view (POV)
There are many ways to make money with a faceless YouTube channel idea, and this is one of those adventurous ideas. If you love to travel or enjoy an exciting adventure, grab your GoPro camera or drone because you can use them to record everything.
It is the start of a faceless YouTube channel idea. POV stands for Point of View Videos. If you can create unique videos and capture incredible footage, your video can go viral. So, if you want to get a lot of views on your videos and earn money without showing your face, turn your travel passion into a career and start earning.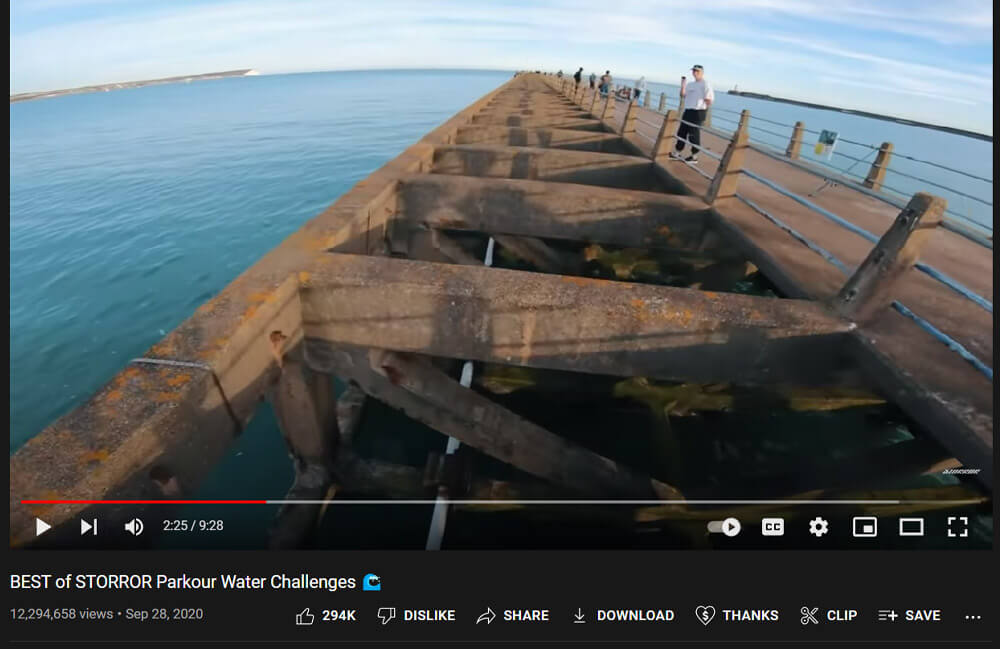 20. Music video idea
One of the best YouTube channel ideas without using a face is to make a music video. You can create original music videos or remake old songs or music you like. You can show your hands playing the piano or any other instrument, use an album cover, and play your piece in the background.
It depends on your choice of what kind of music video you create, and later you can change it according to the viewer's demand. These days, music videos are trending and getting a lot of views, so if you have special skills like singing or love to play any instrument, you can start your channel. Remember that you should not expect to get an answer very quickly. But you must be patient because it may take months to get more views.
Important note:
Important note: You should note that the production of this type of content has the risk of receiving a copyright notice. When using the works of other artists, you should also pay attention to this point because artists who are active in the field of music show different behavior and decisions in front of the people who use their works.
You should have enough information about the artist and the works you intend to use.
On the other hand, since you have recreated this music and added a new value to it, it can also be subject to the Fair Use Law, in which case you must observe the provisions of this law in your content.
21. The Idea of stating facts
Sharing facts or trivia about a place can be a fun, faceless YouTube channel idea. To start such a channel, you need to do a lot of research and study the niche where you create videos. You can even create videos of haunted places, cursed places, dolls, less-explored historical places, and many other exciting places.
Try to search for images related to the source and include them in your video. It is a great way to make casual and unique videos. People love to read about such exciting places and know more about them. Consider this option if you are good at researching and studying new and mysterious places.
22. The Idea of the luxury channel
Regarding the number of Instagram followers, the rich and famous have everyone beat. If you like to own or read about luxury items such as watches, cars, pens, bags, shoes, and the like, why not start your YouTube channel and talk about them? Don't worry; you don't need such things to create a channel.
You can only talk about them, their value for money, reviews, and cost compared to similar brands. This content will be freely available on the Internet. All you need to do for a faceless YouTube channel idea is research and collect data before creating videos. You can also create a PowerPoint by editing images, putting them together, and recording an explanation.
23. The Idea of using documentary
One of the ways you can make money without showing yourself on YouTube is to make documentaries because this is one of the best ways to provide a visual summary of a particular event or anything else in history. It can be an excellent option for students, teachers, or people who like to know history. You can share historical events or stories in images if you love history.
Making a documentary is very easy. You only need to use authentic images or videos to produce a suitable image. Remember that the photos and videos you use should be directly related to the content of your video. Once you've collected all the data, it's just enough to add an excellent sound to the created documentary.
If you're new to it, you can watch other documentaries to get ideas on how to create it or to get inspiration on what you can do differently.
Read more:
24. The Idea of a biographical film
A faceless YouTube channel idea is to produce biographical films. Just like documentaries, you can also create biopics. Biography skills do not require special skills or knowledge. You can find various channels on YouTube where people have created biography videos and have millions of subscribers without showing their faces.
To create biopics, you need to research biographies of famous people. Once you've decided who to make a biography for, write down the main points or events you want to include in the video. These points include academic background, professors, friends, struggles, family, and more. To make things easier, you can map the points and indicate where they start and end. For example, these points can include the following:
Introduction

Birth

family history

education

Friends

Experience

Achievements
25. Pet channel idea is an excellent
YouTube channel ideas without showing faces
A faceless YouTube channel idea is the pet idea. Many people love pets and are interested in knowing more about them or watching funny pet videos. If you are also an animal lover, you can start a YouTube channel, talk about them, and share tips on keeping them clean, feeding habits, vaccinations, and more. You can also speak about breeds. , abilities, behavior, and various other things too.
You can create a PowerPoint or play a video of animals in the background and talk about them. If your channel has a lot of viewers, you can also sell pet products by becoming a business partner and earning money through sponsorship on YouTube.
FAQ about YouTube channel ideas without showing faces
What kind of YouTube channel should I start without showing face?
we have mentioned 25 top YouTube channel ideas without showing faces in this article.
Summary of the ideas of the faceless YouTube channel
These were 25 top YouTube channel ideas without showing faces 2023. You can start any channel based on your skills and interests, so even if you're shy and don't want to appear in front of the camera, you should still succeed on YouTube.
Instead, you can broadcast your knowledge, skills, and experience without being on camera. You can also use video editors. It can help you create one of the best and most unique videos. So why are you still waiting? Pick up your phone and start your YouTube channel right now.