YouTube is one of the best video-sharing tools in the world. Many people have achieved great fame with this platform's help in the past years. For this reason, the YouTube activity topic has caused many people curiosity. But to start working on this platform, we must be aware of the principles of working on it.
MyAdviseNow (MAN) will review the top niches on YouTube or the best niche for the YouTube channel so that people who want to work on this site can choose the right issue. We will also tell you step-by-step how to make high-quality videos.
So stay with MyAdviseNow (MAN) to see the popular topics on YouTube and how to produce them?!
Why is YouTube important?
Indeed, there are many media for sharing content, including Facebook, Instagram, Twitter, LinkedIn, etc., pointed out, but most people prefer to choose YouTube as the headquarters of their professional activities. What is the best topic for a YouTube channel?
Until the last few years, the most famous and popular communication media after Google was Facebook, which had a high user level and was approved by content producers. But with the emergence of YouTube, Facebook fell out of the most popular category, and YouTube took its place with authority. If you are unfamiliar with this robust network, read the "What is YouTube" article.
Many people choose to watch YouTube channels instead of TV channels; Because in this media, you can find any subject you can think of.
Popular topics on YouTube, education, humor, entertainment, cooking, and nature and of them are available to everyone in the form of video content. So we can conclude that: "Video is the secret of YouTube's superiority." Next, we will tell you why the videos have so many fans!
Why does video content get more views?
After connecting to the global Internet, humans have filled our work and leisure time by reading long texts on blogs and websites for years. But with the advent of info-graphic images, we could see all the content in a long text in one image (but these images summarized the content a lot).
All in all, our work had become more accessible, after which the videos get viral. Our work became easier than that; Although at first I only watched funny videos and we sent each other laughing, we learned to teach subjects through videos. The training was short but very well received. This trend has evolved until now. We can find anything we want with the help of videos.
Reading long texts to find a specific formula or teaching instruction is no longer necessary because everything is captured by watching a video of several minutes with sound and image together. This attraction is also the reason for the superiority of YouTube (only video content is shared on the YouTube network.)
Read more:
Now the question arises:
What niches are the most viewed on YouTube?
Or what are the most visited on YouTube?
What are the top niches on YouTube channel?
Do we have to choose a specific topic to work on YouTube?
To answer the question of the best topic for a YouTube channel, you must first know what things you are interested in in your life.
Music, cooking, painting, drawing, decoration design, mechanics, games, teaching, cinema, photography, editing, sports, politics, posing, eating, telling stories, cleaning, and saying sweet words!
This list can go on and on, and the good news is that all these endless topics can be the basis of your activity on YouTube.
Choosing the topic is unlimited. We could have better ideas for the YouTube channel, but some are more popular among the general public. If you are interested in one of these trending topics on YouTube, it will be easier for you to be active on YouTube. Of course, you need to know that if you start your work in a principled way, any topic can attract many fans to you.
Those who have chosen to read this article are also looking for a professional YouTube activity to achieve your social and online status on social media. You want to know what is the best topic for a YouTube channel. Congratulations on this decision because creating content on YouTube is only for some and requires understanding certain principles.
Stay tuned, and we will share these principles with you after introducing the top niches on YouTube.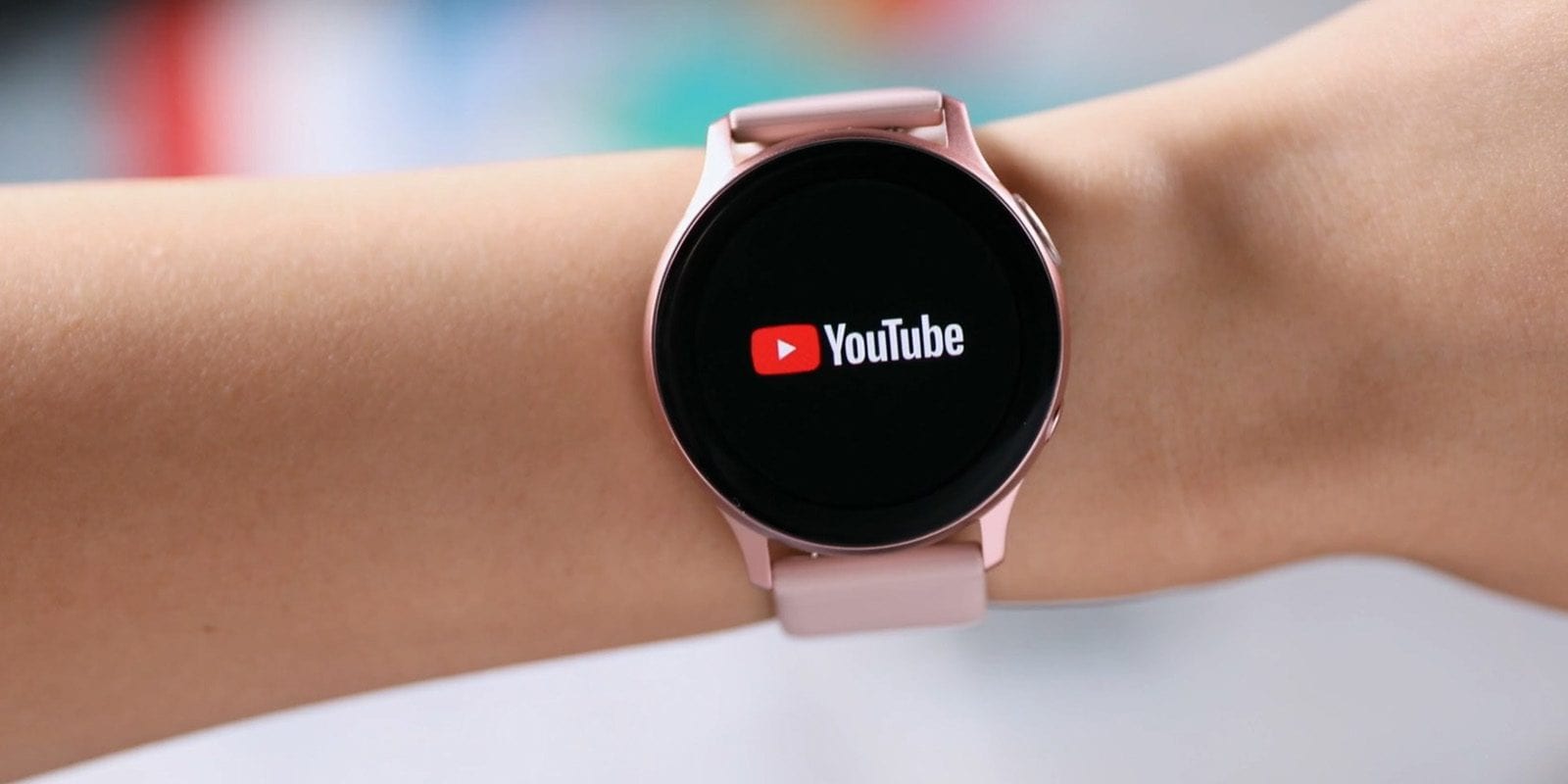 17 top niches on YouTube you can choose:

We said that any topic could have many fans, and we need a better case for the YouTube channel. Still, considering the popular topics on YouTube (the topics that have the most views), we can be more careful in choosing our favorite subject.
However, to understand how to work professionally on YouTube, we need to know the popular fields (find the most visited YouTube) and follow their way of working. You also want to know what are these popular topics on YouTube. So pay attention to the following:
1. Humor and entertainment are among top niches on youtube
Jokes and fun topics are among the things that have the most views on YouTube, and they get a lot of ideas from YouTube users daily. Humorists from all over the world are present in this media, entertaining and making users laugh in different styles.
If you have a good sense of humor and have good ideas for performing comedy, this will be an ideal option for your activity.
2. mode and fashion
The world of fashion and fashion has the most views on YouTube and is very popular on all social media. This arena, full of new ideas and products, is always accompanied by the presentation of new patterns and unique styles.
Of course, the people of each country, with their customs, display their products. But several channels operate globally and have fans from all over the world.
3. cooking training
Cooking is always ideal for people who love to cook or eat food. Fortunately, many chefs worldwide are providing excellent service to society by sharing their culinary knowledge. If you also have unique recipes, you can present them to others by creating video content on YouTube.
With the help of these tutorials, we will be able to cook food quickly. After humor and fashion, cooking has the most views on YouTube.
4. Music
Another popular topic on YouTube is music. Of course, music has a special place in all ages and media, and it is not surprising if it similarly occupies a high position on YouTube.
All musicians and musicians can present their pieces of music to the world. If you are also a musician or sing in a particular style, YouTube will be the right place for your artistic activity.
5. computer games
You may find it interesting, but some top YouTubers have become famous by showing off their video games and skills. Of course, computer games are among the most popular topics on YouTube, which do not have this position in other media.
So if you are good at playing a particular game, only YouTube can turn your skill into a significant hobby. Gamers are among the best YouTubers in the world today. Did you think that computer games have the most views on YouTube?
6. a challenge
Challenging ideas create curiosity among users. YouTube challenges usually come with unique points to attract people. One of the best challenges presented on YouTube is eating certain foods or wearing certain clothes.
For example, in 2010, a challenge titled "Cinnamon Challenge" filled the YouTube space with people who ate a spoonful of cinnamon in less than 60 seconds and did not drink any water afterward. If you have challenging ideas in mind, this is for you.
7. a trip
If you travel a lot or are interested in sightseeing around the world, take a video of yourself traveling or visiting places of interest and post it on YouTube. Channels that share such content are among the most popular of this media. Travel bloggers have the most views on YouTube.
Read Also:
8. Animals
The funny things pets do on YouTube have a lot of views and are among the most popular topics on YouTube. If you have a good relationship with animals and capture funny or interesting scenes of them with your camera, start a YouTube channel and attract many fans to your videos.
9. sports
If someone wants to learn to do a particular sport, get diet or health, fitness, and other sports and nutrition methods, they go to YouTube first. So if you have helpful information in these fields, many people will be eager to see your educational videos.
10. Technology
Most people are very interested in the latest technological achievements. You can get first-hand technology information from sites that provide these technologies, such as Apple, Tesla, Microsoft, or… Receive and record a video about it. Be sure that many people would like to see this content.
11. Vlogging and showing personal life
Filming the challenges, routines, and all the things in the life of an ordinary person can be enjoyable for others. On YouTube and other social media such as Instagram, lifestyle videos have a large following.
12. Ideation
If you have a creative mind and ideas, the YouTube environment gives you space to express your thoughts. People like to know the secrets and unknown ideas of others. Sometimes there are even people among your users who can implement your ideas.
16. Personal development training
With the emergence of successful professors and the publication of best-selling books in the field of time management and personal growth, countless people have been able to change their lives with the help of the information of these professors and become inclined in a positive direction.
Therefore, personal growth and development training videos are among the most popular topics on YouTube.
17. Store
Suppose you have a particular product to sell, present to others how to use, benefits, and unique things related to your product in the form of a video. However, after seeing your video, people will send their order to your id or email to buy, and in this way, you will find many customers.
The basic steps of making a video on YouTube
After checking the trending topics on YouTube, we can find a suitable topic. Then it's time to implement the subject as a video. So, we need to get acquainted with a series of specific principles for producing short films for popular topics on YouTube or our favorite subjects to produce high-quality content that is worth watching and will lead some of the users of this media to our channel. Making videos for YouTube includes the following five steps:
Scenario writing
After choosing a topic, divide your case into smaller parts that can be presented in each video. For example, if you have chosen cooking as one of the most popular topics on YouTube, you should write the cooking items for each food separately in your scenarios. The videos you produce should be short and are at most 14 minutes so that users have enough time and patience to watch them.
Choose the right place.
If you make your video in a crowded, dark, or ugly place, no one will want to watch it, even if you have good content. Because all people naturally have a desire for beautiful and high-quality scenes. So choose a beautiful, calm and tidy place for filming. (You can consider one or more separate areas). Choosing the right place is one of the most popular YouTube videos.
Using hardware and software tools
You will need professional cameras and filming tools to produce high-quality videos. But you may need help to provide such facilities at the beginning of your work. So there's no need to delay your presentation with perfectionism.
Start with your cell phone camera. You can also use professional editing software to edit the recorded videos, and if you don't have access to them, use simple editing applications. However, as you progress in your work, you can get better quality tools for your job.
Share on other social network
After recording the video in a suitable space and editing it, you must upload it to a good YouTube channel. After uploading, people can access your content. If your videos are large, they will take longer to upload, but if they are small, they will upload quickly. So be patient and post a certain number of videos daily during a regular schedule.
Get feedback from your viewer
Now you can find out the strengths and weaknesses of your work from the number of views and comments under your posts. Remember that YouTube can achieve high levels of this medium if it constantly improves its content.
So analyze your fans' opinions every time, get advice from professionals and monitor top channels to provide better videos to users and get better feedback every time.
Of course, an essential point you must follow is: more is needed to make a popular YouTube video; You must present your videos with a certain continuity and order. Attracting people to YouTube may take a lot of time, So you have to improve your patience and have a long-term view of success in this medium.
Can you make money from to niches on YouTube?

Of course, you can earn money from YouTube. What do you think we do all these things for?! If 10% of people's goal in producing video content is to serve people and entertain them, the remaining 90% is done to earn income from this media. If you are a product seller, YouTube will become a great advertising tool for your product.
If you only publish videos on popular topics on YouTube, the producers of this media will pay you for the ads they place at the beginning of your posts. Of course, you must get some YouTube filters to reach such a position, such as producing exclusive videos and the minimum number of views and fans.
Who are the best YouTubers in the world?
There are many professional YouTubers worldwide, some of whom are ranked at the top of this media every year. Their fields of activity are among the most popular topics on YouTube. Among these high-level YouTubers, we can mention the following:
DanTDM – Topic: Games and Steam
Shane Dawson – Topic: Review
Like Nastya Vlog – Topic: Children's Lifestyle
Ninja – Theme: Sports, Steam
Luisito Comunica – Topic: Travel
Yuya – Topic: Makeup, Fashion
Smosh – Theme: Comedy
Felipe Neto – Topic: Lifestyle, Comedy
Each of these YouTubers is one of the prominent YouTube brands and earns enormous income from this medium. If you are also looking for ideas for your YouTube channel, you can get help from them.
final word about top niches on YouTube
Although many people worldwide have achieved fame and fortune through social media, these privileges only happen to some. Of course, someone who devotes most of their energy and ability to produce videos for popular topics on YouTube and spends several years on it is very different from someone who has a funny video in their spare time.
So, if you plan to become a professional YouTuber, you should put enough time and energy into it. Otherwise, forget about becoming a YouTuber.
In this article, we tried to talk about the best topics for the YouTube channel and the most popular ones on YouTube. We told you which category of videos has the most views on YouTube.
FAQ:
1. Why do most people use YouTube to create content?
These days there are many platforms for video content production and visibility. But YouTube has had its users for the last few years, and many people use it. That's why this platform helps more people to be seen.
2. Why is creating video content important?
Video content brings a lot of data into the human mind simultaneously, and this issue increases people's awareness and product recognition, which is why it is so important.
3. What are the top niches on YouTube?
Humor and entertainment
mode and fashion
cooking training
Music
Teaching how to make art tools