The question for most people and applicants to immigrate to Australia before entering this country is how to find a job in Australia. The main concern for every immigrant is to find a job in Australia, and there are always questions like, can I find a job in Australia or how should I find a job in Australia? And many questions like this. For this reason, MyAdviseNow (MAN) recommends you read this article to the end to get helpful information.
Looking for work in Australia from abroad? There are several ways to find work in Australia. Finding a job in Australia can sometimes be complicated. Therefore, we can give you some tips here so that you don't make a mistake on this path or repeat the wrong direction others have taken.
The good news is that Australia is a multicultural society where you see many immigrants. One in four Australians was born outside of Australia. It means that international recruitment routes are well established in Australia, and employers are comfortable with hiring employees who are migrants. Your chances of landing and finding a job in Australia depend on factors like your skills and demands.
One of the advantages of working in Australia is that you will experience a professional work environment with high standards. Working in Australia can be a good experience for you. Your skills, as well as your language level, can be a trump card and help you a lot to find a suitable job. In addition, Australia faces labor shortages for some occupations and skills.
What jobs can I apply for in Australia?
Many jobs in Australia require formal qualifications and certification. Note that your documents may or may not be recognized and approved for Australia, so you should contact the relevant organizations, but you can still work in that field if the law accepts you.
For example, if you are an accountant, you may need more time to start working as an accountant in Australia. However, you may find a lower-level job, such as an accountant's assistant, and move up the ranks once you gain experience. As we mentioned above, English is essential, especially for several jobs.
It would be best if you had a high language level. In general, you have to provide approved documents or desired certificates for many jobs, and finally, don't worry about increasing your language level.
Steps to find a job in Australia
We have collected some tips for you that may be useful in your job search. Note that there are conditions for finding a job in Australia, which we have discussed in an article entitled What are the requirements for working in Australia? In the article series 0 to 100, starting a job in Australia, we have provided you with comprehensive information on working in Australia.
Obtaining a suitable visa for Australia
It would help if you got a suitable visa first. Visas like 189, 190, 491, 188, and 476 allow you to work in Australia without any problems or restrictions. Obtaining a visa confirms your qualifications. This process ensures your abilities in a way.
Job search websites in Australia to find a job in Australia
In Australia, jobs are advertised in national and local newspapers, magazines, or online. Job search sites such as seek.com.au, mycareer.com.au, jobs.com.au, jobsearch.gov.au, and careerone.com.au are great places to start.
Take advantage of the automatic auto-updates that these sites provide, so by registering on these websites; you can get daily updates on new job offers. Keep your resume up to date and send it to Australian employers. When it comes time for the interview, be sure to use the appropriate technology, such as Skype, as your consultation may be online.
Read more:
Remember, social networks like LinkedIn to find a job in Australia
Social networks like LinkedIn and Twitter can help you. Especially LinkedIn, which is based on job search and is used as your online resume in advanced countries like Australia. (MyAdviseNow MAN recommends you activate your LinkedIn and update your resume on LinkedIn).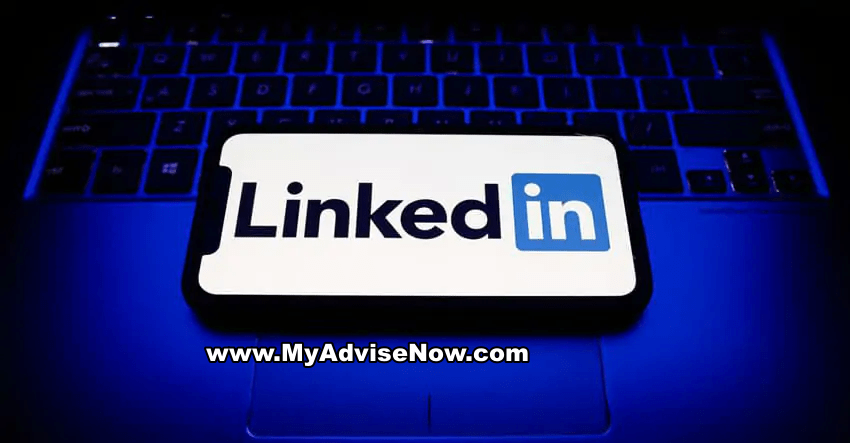 Career days in Australia
If you are studying in Australia, pay attention to the fact that on some days, employers come to universities to look for employees. They are an excellent opportunity to get in front of potential employers. Talk to your career counselor to find out when the next working day is.
Membership of professional associations in Australia
If you belong to a professional association, see if they have a relationship with their Australian counterparts. Some associations have good connections with their peers in other countries.
Go for that job – don't wait for it to come.
Instead of waiting for a job opening at your dream company, send your resume to the organizations you're interested in, highlighting your skills and experience. You can send your resume to the email of the hiring manager or the department manager you are interested in.
The information provided so far has been helpful. In today's world, with the growth and advancement of technology, it is evident that most of the work and activities are done online; for this purpose, we dedicate the central part of this article to introducing social networks and online job search websites.
list of best job search websites to find a job in Australia
ALLJOBS
This service searches all jobs as a crawler. It is enough for you to enter this website and enter the title of the job and the area you want, and it will bring you all the advertised positions.
LinkedIn
As we mentioned, this social network is one of the professional ways to job search. More than 6 million of Australia's 25 million people have a personal profile on LinkedIn. If you are planning to immigrate to Australia, create a profile on this social network and strengthen your resume.
AUSTRALIAN JOBSEARCH
Australian JobSearch is another government website for job seekers. You can search for short-term or contract work, part-time or full-time jobs, local government jobs, and internships. The site also provides information on how to find educational and employment services programs, career and industry statistics, and job application tips.
APS JOBS
APS JOBS is a government website, and it is for public service jobs. This site is for you if you want to work in the federal or central government. It also links you to Australian Parliamentary Service (APS) vacancies and other Australian government agencies. Register on this website to be sent a message if a government agency needs a workforce.
CAREERJET
Careerjet is a job site where you can find a variety of roles. This resource has more than 40 million job ads from more than 25,000 quality websites worldwide. You can search for jobs in Australian cities and regions, as well as in other countries. You can also search for jobs by industry.
ARTHUB
If you want to work in the arts, culture, or creative industries, ArtsHub is the right job search environment. These include visual arts, architecture, design, performance, and publishing jobs. Note that you must pay a fee if you need to join this site and display jobs.
GLASSDOOR
Glassdoor is a fast-growing job site with thousands of job postings and a database containing millions of employee reviews, benefits reviews, and company salary reports. You can read these before applying for a job at a particular company.
CAREER ONE
CareerOne provides thousands of public jobs, company profiles, career advice, tips for getting a job, employment updates, online courses, resume writing, and building support.
GUMTREE
Gumtree is the number one classifieds site in Australia. You will find tens of thousands of jobs here. You can also search in health, sales, retail, and construction.
GRAD CONNECTION
Grad Connection is an excellent option if you are looking for a job while studying or have recently graduated from college. You can search for internships, graduate jobs, part-time student jobs, and casual positions. The site has around 250,000 members. You can use the CV generator tool to create your profile and update it so employers can find you.
JOB SEEKER
Job Seeker is committed to creating job listings that make a difference in the community, not-for-profit, and local government sectors across Australia. They are also non-profit and invest their income to help the community.
INDEED
Millions of job ads on Indeed are generated from thousands of job boards, company websites, classifieds, and newspapers. Also, compared to other job sites, it has the most candidates, and this has become the favorite of many employers. You can upload your resume and let employers find your online profile.
NEUVOO
Neuvoo is popular among job seekers in Australia, with 78% visiting the site at least once a month. This site advertises jobs directly from other job boards, agencies, and company websites. You can search for jobs by city, state, region, industry, company, and skills. You can also find out the average salary of popular positions in Australia.
ONE SHIFT
You can search for short-term, permanent, and part-time jobs in OneShift. The site has about 864,000 active job seekers. You can upload a resume or set up a profile, which will notify you when a suitable job position is offered.
Read Also:
SEEK
Seek was founded in 1997 and is Australia's number one job search site, with thousands of jobs to choose from across the country. You can get your job based on location, classification, and salary.
The site has over 13 million profiles and is used by 3 out of 4 people in Australia when looking for work. Seek provides resume storage, application tracking, online training, career counseling, and company screening.
SALON STAFF
Salon Staff is a suitable site for people looking for a job or internship in the hair and beauty industry. You can browse jobs by category and location.
THEUNIJOBS
If you want to work in higher education, including academic posts (teaching), support positions, and senior executive roles, THEunijobs is the best site for you. You can also find semester jobs for university students. Additionally, you can save job listings and apply for positions online.
ADZUNA
Adzuna aggregates thousands of jobs from sites, including MyCareer and Jobs.com.au, into one place. Advanced search features let you search for jobs by salary, company name, location, date listed, and more, meaning you can filter searches to find jobs that fit your needs.
Be completely suitable. In addition, Adzuna offers a dedicated CV evaluator – ValueMyCV – a service that estimates the value of your CV to see if you deserve a pay rise.
JOOBLE
Jooble is a job search engine that aggregates and displays job ads from various job boards, companies, recruiter pages, and newspapers all in one place.
JOBSERVE
JobServe registers permanent and contracts jobs in Australia for over 8 million job seekers. You can search for telecommuting jobs in computer, IT, engineering, sales, finance, and health care on this website.