With the increase in internet penetration in the country, discussing internet jobs and earning money from blogs and websites has gained more strength. The prosperity of the physical market and the need for high investment to create a physical business, and the people's acceptance of internet products and services, on the other hand, have led some to express their desire to invest and create a business in such an environment.
However, in recent years, the costs of setting up and maintaining a website have increased with competition among business sites. However, it's not all about money. Part of this income generation also comes back to your creativity and skill, so today, many people inside and outside the country are busy making money using their blogs at a meager cost.
In developed countries, blogging is well-established, and many people make money this way.
If your primary concern is earning money from blogging, read this article until the end. In This article MyAdviseNow (MAN) will tell you how you can make money from blogging. But first of all, keep in mind that:
You are not just a blogger! When you monetize your blog, you are no longer just a blogger. You have also become a budding entrepreneur at that moment, and your blog becomes a small business. You've probably seen financial planners, entrepreneurs, and business leaders holding free seminars to attract clients.
Well, blogging is very similar to these free seminars. You offer your expertise, knowledge, information, and interests to the public for free to attract readers and gain their trust.
Make money blogging, but how?
We will certainly not make a miracle in one day with an article and make you earn money. We prefer to divide the way to earn money from the blog into different stages so that you know your strengths and weaknesses well. If we were to name only 0 to 100 ways to make money from blogging, we would say:
The first step is to create a blog.
Produce valuable and appropriate content.
Optimize your content.
Look for more audience.
Gain the trust and loyalty of your audience.
And finally, use your good connection with visitors to earn money.
Although the above items seem a little general and vague, some require precision, experience, and a lot of time to master. We will describe each of the mentioned steps in detail with this description.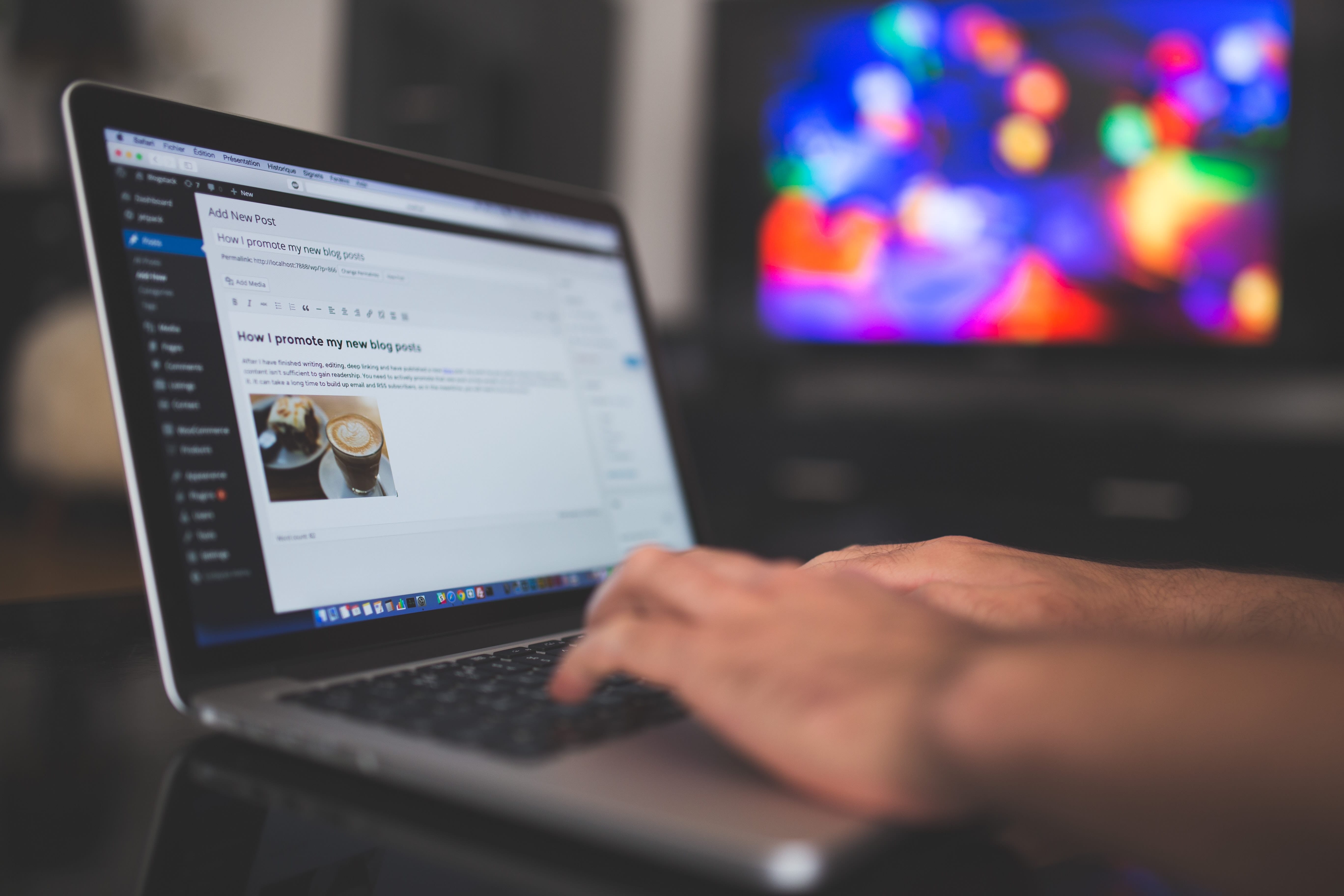 Create a blog
Making money from a blog is not a chicken-and-egg story because there will be income once you have a blog. Creating a blog is like creating an egg; it will not make you money alone. Many people who start a blog need more background in the technological issues of creating and managing a blog and are only experts in the content creation field. However, if you need to learn how to create a blog, don't worry because most bloggers worldwide face this problem.
However, if you want to deal with this issue more professionally, using content management systems such as WordPress is better. When you use the WordPress content management system, you present your blog to the audience as an official site with a dedicated domain.
Also, in WordPress, you can put a template based on your taste on your blog. However, if you need to gain knowledge and expertise in building and managing a blog and website, using the WordPress system will cost you more than blogging services. If you can spend a little money in the beginning, we recommend WordPress and blogger.
Create the right content
An empty blog is not going to make you money. To get closer to monetizing your blog, you need to go one step further and turn your eggs into chickens by creating the right content. Apart from the skills of creating exciting content that every blogger should be aware of, The context or topic you are going to create content around is also critical. What you write long after your blog is entirely related to the initial headlines you choose for your blog.
Most successful bloggers have a specific target audience for their blogs. This range of audiences may cover a large part of society or include private individuals.
What sets you apart from your competitors is the keywords you create content for them. With that said, focus on topics that will change or impact your audience's lives somehow. This type of content is often of high value to people and makes them feel like they know more than you and thus trust you more.
right content will create loyal readers
This loyalty will be very beneficial later when you monetize your blog. More interestingly, these keywords change according to the people's climatic, cultural, economic, and social conditions.
For example, insurance and investment are the best niches in America (and advertising in this field will also be very profitable. On the other hand, German people may pay more attention to topics such as fashion, cosmetic products, technology, decoration, movies, etc. In any case, finding the proper context for content production is significant and requires a lot of precision, research, and investigation.
We suggest you write about something you are interested in or have expertise in. Interest is the first pillar of success in the field of content production. Now, as the most prominent Digital Marketing Academy, we are by your side, as always, to teach you content production and marketing with step-by-step training and attractive and practical courses. So be sure to visit the "Content Marketing Training" page.
Optimize your content
The amount of your income from the blog is directly related to its visibility by the audience. The more visitors your blog gets, the more likely your payment will be. The issue of SEO or content optimization for search engines arises. Many educational results, which are textual and image content SEO, can be found by searching the Internet.
Let's start from the beginning. You have created a blog and put valuable content in it so that some internet users enter it and read your content. On the other hand, Internet users usually refer to websites in different ways, one of the most important of which is searching in Google and other search engines.
By searching for terms related to the topics discussed on your blog, they will come across pages of results that you need to be on them. Why? Despite being valuable, your content is not optimized for search engines! Observance of SEO principles will make your blog or website appear better in search results.
Read more:
what is the result of SEO for my blog?
As a result, following SEO principles and ranking better in search results will increase your chances of attracting more audiences. On the other hand, when your blog contains valuable and unique content, users will spend more time visiting different pages.
As a result, by reducing the bounce rate and increasing Time on Site and Page views Per Visitor, all possible Google criteria for ranking blogs and websites, you gain more credibility and improve your ranking in search results. If you are still getting familiar with these terms, you can monitor all these criteria by installing Google Analytics on your website.
In addition, after a while, people will arrive at your blog by searching for various keywords. They will become loyal users and enter your blog without searching by typing the URL in the address bar of the Internet browser, which is also a category for Google. It is essential and affects it as a qualitative measure for ranking websites.
Look for more audience.
You need more than just building a good blog with the right content to make money from your blog. You need to get out of your blog and promote it. You choose any topic for your blog nowadays; to some extent, you have professional and experienced competitors who are at the top of the search results. What is your plan to overcome these competitors?
We must accept that more than producing appropriate content and following SEO principles is needed to compete with blogs and websites that use different ways to promote and link building. It is enough to read articles like link-building training for beginners to be amazed by the endless efforts of various websites for natural and artificial link-building. However, do not despair!
Attract more real traffic
There are many ways to grow your online audience, but when it comes to monetizing your blog, you need more than just traffic to get real readers. Why? Because only real readers will click on your ads, scroll through your website, and buy from you!
That said, you should be looking for people who are genuinely interested in your blog's topic and won't find that content anywhere else. In the beginning, think about your blog readers' personalities and behavior patterns. You may need to create a fake audience (called a persona). Creating personas is usually helpful when your blog's audience includes a specific range of people with common traits and characteristics, and it helps you attract them in more innovative ways.
After you know your audience's possible characteristics, you should consider where these audiences are most present.
For this purpose, answer the following questions as much as possible:
Does your audience read specific blogs? Write down three of them.
Are they present in internet forums and forums? Write down three of them.
Are they interested in listening to podcasts?
What social networks are they most connected with? Name three of them.
What pages do they follow on social networks? Write down three of them.
Each of these spaces, where your audience may be present, is an opportunity to promote your blog, which you can do by inserting a suitable comment, offering to produce a guest post to the owner of the page, or answering the questions of other members present. What is essential when being in such spaces is valuable and helpful activity, not getting involved in fruitless discussions and posting harsh and inappropriate comments!
Engage positively with your audience
By continuously focusing on producing valuable content and getting more readers, you will find that the people who visit your blog will gradually interact with your content. With this definition, in addition to continuing to produce high-quality content, you should also focus on creating a better relationship with your audience.
Mainly, the audience interacts with you by posting their comments below the blog posts. As a result, you should respond to their comments, pay attention to their criticisms and suggestions, and put it on your agenda if they request to publish certain content. In general, you need to do something to keep the audience coming back to your blog.
It's time to make money from the blog!
The first five steps, i.e., creating a blog, producing quality content, optimizing content for search engines, finding an audience, and interacting with them correctly, are the foundations of making money from a blog. After going through these steps, your egg has likely become a chicken and can now lay eggs for you!
It seems easy to recognize this issue. Checking the number of visitors, measuring their behavior on the blog pages and the position of your blog in the search results for key terms are all clear signs of how successful you are in building a profitable blog. Anyway, now is the time to make money!
Read Also:
Ways to make money from a blog
One of the biggest misconceptions bloggers have about making money from their blogs is that they think they have to choose only one of the various ways to make money, but there are many ways to make money from a blog that is separate from each other.
If we were to list all the ways bloggers have gotten rich, it would look like the image below! They are so large and numerous that if we want to introduce them all, reading this article will get out of your mind. Don't worry too much, although this map is a bit confusing and daunting at first glance, on the other hand, this wide variety is gratifying because you can choose one or more of them based on your interests and abilities.
Click advertising (PPC)
Advertising is the first way bloggers start making money. Today, many companies and organizations prefer advertising in cyberspace to publishing ads in newspapers and magazines. In this way, a blogger can earn money without needing capital or particular expertise except for topics related to his blog. The most famous advertising service can be known as Google AdSense, which belongs to the Internet giant Google and operates in the field of click advertising.
However, suppose you can produce content in a non-German language and have reliable people abroad among your friends and relatives who can create a bank account for you with their addresses. In that case, you can still use the Google Ad-sense service and the income from counting it.
However, this way of making money is trendy for bloggers just starting because of its ease and less hassle.
Read Also: Ad-Networks with INSTANT APPROVAL
display advertising (CPM)
This advertising system is very similar to click ads, except that you get paid for the number of times an agency shows an ad. This method is called CPM, and the unit of impression count is 1000. In this way, a monthly blog receives a payment for every 1000 impressions of a banner ad.
The price of these advertisements varies based on the blog's quality and the ad's topic. Of course, an easier way is to permanently sell parts of the blog to display banner ads. In this method, the number of clicks is no longer essential.
Read Also: Ad-Networks with INSTANT APPROVAL
Commission marketing, or Affiliate Marketing!
Some surveys show that Affiliate Marketing is the most profitable for blog owners. In this method, you direct your audience to a company's website as a customer to buy a specific product or service. If the customer makes a purchase, you receive a percentage as a commission.
This income generation is called CPL (Cost Per Lead) and CPA (Cost Per Action). This advertising method is one of the convenient and easy ways to start making money from the blog because it is easy to register in the services that provide these advertisements, and it does not cost you anything. Typically, posting ads related to the topic of your blog content is more likely to be profitable.
Recurring Income
One of the methods of earning money from the blog that recently bloggers show a great desire to use is recurring income. This way, the audience can access specific articles, services, and files by paying a weekly, monthly, or yearly subscription fee.
Provide a part of your content for free To make users register on the website. For example, the reputable website Moz, which publishes numerous articles on SEO and website optimization, has included articles and services in a special section for its members, who must pay a monthly subscription.
Advertising content or advertising reporting
In this way, you should publish content in your blog to sell and introduce the products and services of other websites or companies.
For example, when you intend to advertise for an online furniture store, the production content should present the store's products to the user in the form of different images and, if possible, by creating tags on the pictures or linking to the Referral website to encourage the audience to buy their products.
Today, this method is reputable internal blogs and websites, and even store websites introduce their products by creating a content section in addition to education. The success of this advertising method depends on the credibility and amount of visits to your blog.
Create an online store
Although you cannot compete with the big online stores that today sell everything from chicken to human life if you have significant traffic from your blog and a loyal audience, you can sell products related to the topic of your website. from other stores) earn money this way too.
The amount of income in this way depends on your products. For example, if you publish news and articles related to Apple products on your blog, you can offer these products to your audience by setting up an online store.
Selling educational course
If you have practical and technical skills in the field of content that you publish on your blog, you can earn a high income by creating audio, video, text files, pamphlets, and electronic books and selling them on your blog.
This method has been used by various blogs for years and is still very effective because we no longer need face-to-face classes for many skills. To succeed in this method, you must have the high skill to express the topics and provide valuable and practical information to the buyers with the current knowledge so that somehow they will return to your blog after learning and being satisfied with the content and other training. to buy
These files' audio and visual quality is also essential and sometimes require high-quality audio and video recording facilities. In addition, to encourage users to buy educational files, you should provide them with the first few parts that contain appropriate information for free.
Providing consulting services
This method requires high skill and experience, and people usually need to know your work history before contacting you. As a result, if you have a long account in your field of work, you can help others grow their business by providing consulting services in a certain period and receive money in return.
Read more: 6+ Proven Ways to Make Money as a Consultant l 100% Working
Holding training courses and classes
Holding a conference through a blog requires countless visitors and high credibility with the audience. In effect, in this way, you are having a seminar on the same topic as your blog content.
Users can also register for these classes through your blog. Naturally, to be successful in this way, you need to keep your blog users happy and turn them into loyal audiences before the event. As a result, making money from a blog with this method requires high skill and mastery in content production.
Read more: Earning money by teaching online
Conclusion
The competition on the Internet shows well that the attitude of users and activists in this field has taken a commercial form. By searching almost any term, we come across websites and blogs formed for commercial purposes.
In the meantime, although making money from a blog seems a bit difficult, there are still many people in the world who are busy making money from this simple tool, although making money from a blog, like any other profession, requires a lot of time and skill acquisition.
It is clear that the closer we get to the bottom of the above list, the more skill, time, and credit the blog monetization method requires, But the difficulty is well worth it because it provides you with a more and more reliable income.