How to Make Money on LinkedIn in 2023: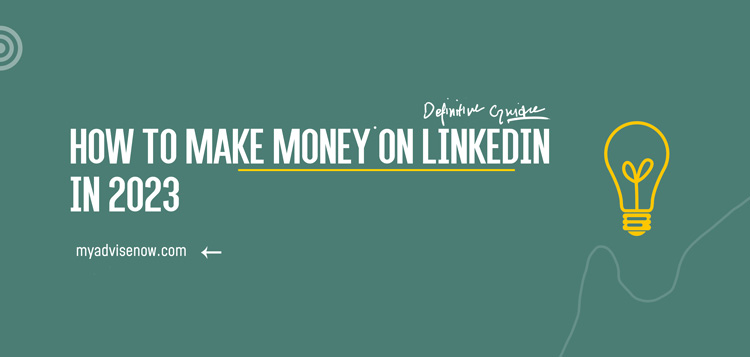 The name LinkedIn has been around for years as an important and influential social network around the world.
The difference between LinkedIn and other social media, such as Instagram, is that LinkedIn is not used for fun and entertainment. It is perceived as a valuable and specialized platform for business growth and development.
Using LinkedIn can bring many uses and benefits to your business. So, you can increase your sales and income by connecting with other organizations and people, and providing services and products with LinkedIn.
LinkedIn is the number one choice of social media for professionals, so naturally, it can be a great social network to generate income in a variety of ways.
We assume that you are familiar with how to create a profile, and company page and generate traffic to the website. For this reason, we will skip all these things and focus on the ways, you can sell more and make money on LinkedIn in 2023.
 Make money online by posting, selling products, offering services, finding advertisers, increasing book sales, promoting affiliate products, and recruiting for the job you want.
A series of statistics about LinkedIn
Previously, many professionals did not consider LinkedIn as a social media. Instead, they believed that it was a networking tool for professionals.
But with more than 700 million active users, it is one of the most essential platforms among people to promote business and make money through LinkedIn.
Currently, many marketers use LinkedIn as a tool to market their brands and follow their dreams. On the other hand, LinkedIn is trying to become an ideal social network for its users. Therefore, is always trying to improve its capabilities.
For example, this network tries to provide live video capabilities to its users. Of course, people still have the same understanding of LinkedIn and use it for their business and expertise with all the extra features.
To better understand what LinkedIn is, pay attention to the following statistics:
In the second quarter of 2020, LinkedIn's revenue increased by 21% compared to the last year, proving how much LinkedIn benefits people.

In 2019, statistics proved that LinkedIn earned 6.8 billion in revenues.

LinkedIn has more than 700 million active users, and in the first quarter of 2020, it was found that the income of this group increased by 22% compared to the previous year.

Marketing on LinkedIn is great, and studies have shown that it is much faster than other social media. Perhaps this has made people curious about LinkedIn and how it can help grow their businesses.

LinkedIn was recognized as the most trusted network in 2017, 2018, and 2019.

In March 2020, it was estimated that experts spent more than four million hours of their time on LinkedIn.

Since February 2020, LinkedIn Live broadcasts have increased by 158%.

In 2019, it was found that more than four million people were hired through this platform.

57% of LinkedIn users worldwide are male.

25% of internet users in America use LinkedIn. 34% are between 25 and 30 years old, and 33% are between 30 and 49 years old.

50% of college students use LinkedIn.

Among all the networks, it is the best option for people to promote business and make money on LinkedIn in 2023.
What is LinkedIn?
LinkedIn is the world's largest professional social media. You can use LinkedIn to find a job, get an internship, make connections, strengthen professional relationships, and learn the skills you need to succeed in your career.
This platform is available on both desktops and Smartphones. By setting up a complete profile on LinkedIn, you can connect with experienced people. You can also use LinkedIn to organize events, join groups, write articles, and post photos and videos.
So, LinkedIn is a platform where anyone can advance their career. Thus, LinkedIn includes people from different professional fields, such as small business owners, students, and job seekers.
LinkedIn members can use this platform to form a network of professionals, companies, and groups inside and outside their industry.
A Brief History of LinkedIn
LinkedIn was founded in 2003 by Reid Hoffman, Ellen Blue, Konstantin Gorik, and Jean-Luc Vaillant.
This social media had a very slow growth at the beginning, but the founders never got tired of their work and knew that the day would finally come when this social network would reach its position.
It is interesting to know that Reid Hoffman, who is considered to be the main founder of LinkedIn, is a successful entrepreneur and has launched many startups.
After graduating from university, Hoffman got a good job at a company through a friend, and that's where the story of LinkedIn began. Then he resigned from the company and started his first business in 1997.
His first business was "social.net" and focused on online contracts. After some time, he decided to leave social.net and joined his friends at PayPal. Later he and his friends sold PayPal to eBay.
It was in late 2002 that he gathered his friends from PayPal and Social.Net, and announced he wanted to start LinkedIn. So, finally, in 2003, LinkedIn was launched. In 2006, Hoffman resigned as CEO, and Dan Nye took the charge.
In 2008 the value of LinkedIn reached one billion dollars, and in the same year Nye left, and Hoffman became the CEO again. Jeff Weiner succeeded Hoffman in 2010.
Now that you briefly gotten acquainted with the history of LinkedIn. And we knew where this social network started, it is time to get acquainted with the main parts of this network. And know what the toolbox and the parts of LinkedIn are.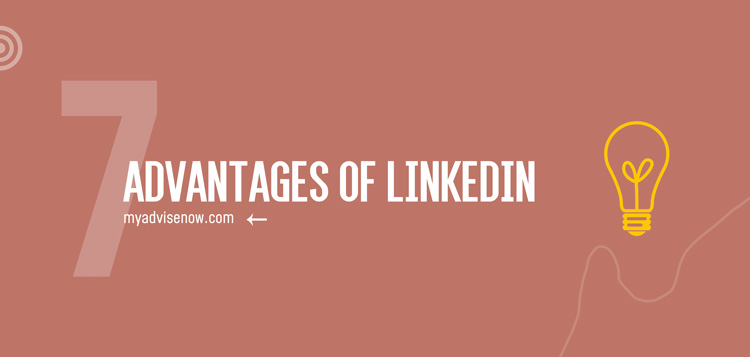 Make Money on LinkedIn |
7 Advantages of LinkedIn
Many people still do not know the importance of LinkedIn and underestimate it. LinkedIn can be a launching pad for your field of expertise. In the following, we have briefly stated 7 advantages that can help you advance your skills and make money on LinkedIn online:
1. You are exposed to recruitment
 93% of people use LinkedIn for research and recruitment. It allows, you to have a personal brand online and expose you to key decision-makers and recruiters.
This means that when your name is entered into a search engine like Google, you have a personal brand online, and it appears in the search results.
That's why you need to make sure that using your LinkedIn profile (completed in the same way as your CV and what's on your profile) makes your CV stand out in the best way possible.
2. You can display your skills and expertise
 Having a LinkedIn profile helps build trust with employers and recruiters because they can see your recommendations, connections, and evidence of your value.
Many businesses interested in doing business on LinkedIn will be attracted to you when they see your profile and your level of expertise. Then you may have taken the first step of hiring.
3. You can use it as a research tool
Having a LinkedIn account means you can research companies, interviewers, recruiters, and senior managers.
It can be useful to research the people who may interview you. It can even introduce you to the attitude of the business or the interviewer.
4. LinkedIn is a great job board for you
There are new opportunities across LinkedIn that may not be available on traditional job boards.
Using LinkedIn, you can directly apply for roles and also prepare for the interviews. In general, LinkedIn can be considered an excellent guide for recruitment.
5. You can show your skills and talent
 Let others guide and validate you for your skills and work. Anyone who views your profile can see these. LinkedIn shows you that other professionals support your claims to have specific skills.
This topic is very powerful in communication. You can build your credibility through endorsements and testimonials that your contacts leave on your profile.
6. You can follow your favorites 
This platform is a brilliant tool for researching organizations and employees. You can use it to target people in your network.
Just find the group or company you want to join to make money in the future. You can even follow things you are interested in using hashtags.
7. Join LinkedIn Groups
Groups are a brilliant way to meet people with similar professional interests. So, Groups allow you to participate in discussions and debuts.
It's a great way to showcase your knowledge, ask questions, and start conversations with people in an organization.
Read more: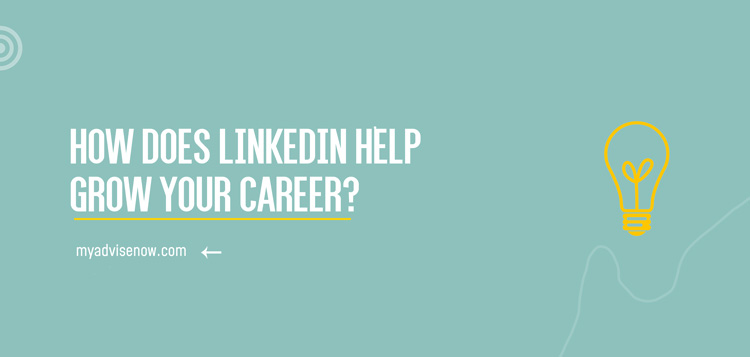 How Does LinkedIn Help Grow Your Career?
Now that you are familiar with LinkedIn, you must know that this social media can have a direct impact on your future career!
But how?
There are thousands of professionals and companies, that you will have the opportunity to work with and make money on LinkedIn in 2023. It doesn't matter if you have years of experience in your field or you have just started working in a field.
In any case, LinkedIn can help you find new opportunities and help grow your career. In general, we share with you the five advantages that will help you grow in your career:
1. Personal Branding
In today's world, personal branding is very important to grow. To the extent that even managers of established companies think about personal branding in addition to their business branding.
So, this can allow the people to know more about them and have a chance for new cooperation if they decide to leave the company for any reason. In this platform, everyone is an expert in their field of work. So, this has made branding easy.
It is enough to communicate with people and provide specialized content in your field of work. So, if you are thinking about personal branding, and earning money, LinkedIn is a great opportunity.
2. Making Connections with Experts
One of the things that, make you grow in your field of work is to establish a relationship with people with similar expertise. If you connect with experts, you can develop different aspects of your expertise and field of work. 
There are many ways to connect with professionals, but LinkedIn is the best option. The reason is that already there are many experts on this platform, and this allows you to find different experts.
Do not forget that communicating with people who are experts in your field of work can be the best help for your growth, and you should not neglect it at all.
3. Opportunities to Cooperate with Companies
One of the most important reasons to consider LinkedIn as a network for future career growth is that it allows you to collaborate with different companies. Many companies post job openings on LinkedIn.
It is enough to be active in the network to find several job opportunities. So, you can easily find a job and make money with LinkedIn.
4. Find out more about your specialized field
Sometimes specialized events are announced on LinkedIn, and these events can be useful for people who are in the same field.
If you are active on LinkedIn, you can into various events that you can take advantage of.
But how do such events help your future career growth?
In such events, the latest techniques and news of your field of work are usually part of the program. So, by participating, you can improve your expertise and learn many techniques that can help make money on LinkedIn.
Sometimes there are even free events where the content is more valuable than the paid courses!
5. Job promotion
 Maybe you have seen a lot of people who are not satisfied with the company they are working for. Such people are not active enough on LinkedIn.
Because despite the thousands of job opportunities that appear on LinkedIn every day, they do not change their job position.
If you are not satisfied with your current job position, or with the money you make, we suggest you create a LinkedIn account.
With this, you will find dozens of ideal job opportunities and you can start working in those companies by sending your resume.
Sometimes even job opportunities are available for you and you can choose the best one. So, LinkedIn allows you to find another company to work for. This can eventually lead to job promotion, job security, and more money.
 These are some of the most important things to consider when it comes to growing your career with the help of LinkedIn. Read also, High-Paying Side Hustle Jobs to Make Money in 2023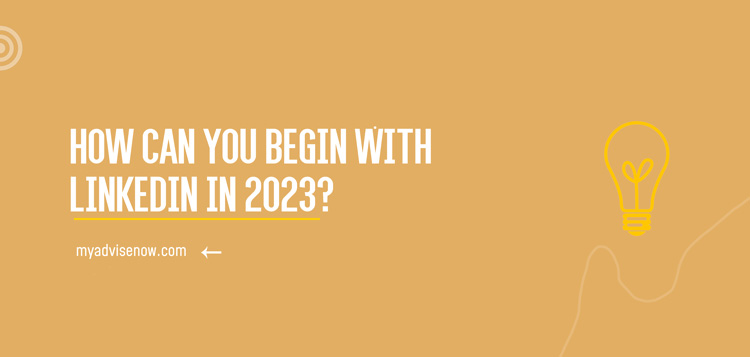 How Can You Begin with LinkedIn?
LinkedIn is an online platform that connects professionals. Below are some steps to start working on this social network.
The information on LinkedIn will help you to learn more about the importance, and the ways to make money on LinkedIn in 2023.
1- Create your profile
 Registering and creating your profile is the first thing to start using LinkedIn. A complete profile will help you to communicate your professional experience to current and future employers, etc.
Through your profile, you can showcase your professional life, milestones, skills, and interests.
2- Build your network
Your network will help you to unlock the true power of LinkedIn. This will help you understand what is happening in the industry, and professional circles. Start by adding family, friends, classmates, and colleagues to your network.
You can also follow people, companies, or topics by going directly to their pages. So, use the events feature of this social network to create and join professional events such as online workshops, seminars, sales and marketing events, networking events, and more.
3- Find a job
 If you are looking for a new career opportunity or to make extra money, you can start your job search on LinkedIn. You can use LinkedIn to research companies and connect with the LinkedIn community.
4- Participate in conversations
You can easily participate in LinkedIn conversations. Participating in discussions allows you to share your views on relevant topics with others.
You can like and comment on LinkedIn posts and articles. You can also create or join networks to connect and grow with members who share your interests, experiences, or aspirations.
5- Publish content
 Every day millions of people share and post different types of content to communicate with others. To evaluate your skills and expertise, you can also share your thoughts and ideas with other LinkedIn members. 
Read Also: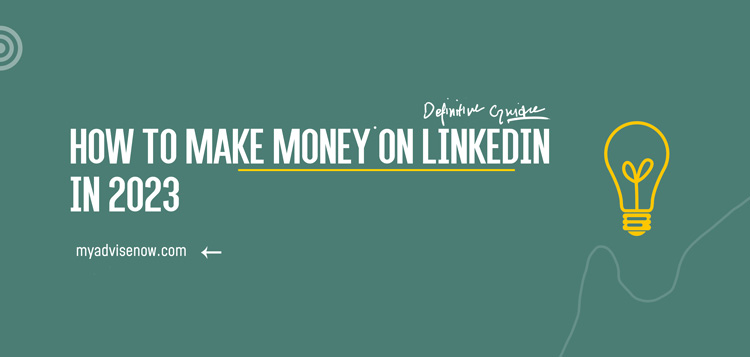 Ways to Make Money on LinkedIn in 2023
1. Share More, and Increase The Traffic
It doesn't matter if you are selling your products and services or doing affiliate marketing. Here are a few ways you can increase the visibility and traffic of your LinkedIn posts.
Create a group on LinkedIn around an interesting and relevant topic. You may greet the group members with a customized welcome message when they join the group. So, this way you can influence your audience to see your post and increase the traffic of your account, which will lead to more sales and more money.

Add a free giveaway (such as an eBook, article, etc.) to the Publications section of your LinkedIn profile. People can access this section directly. So, go to your LinkedIn profile and click the Edit button, you will see this section in the right sidebar under "Recommended for you."
2. Provide Information
If you plan to sell more and make money on LinkedIn in 2023, it is a great place for sales and marketing. Here are some ways to use LinkedIn to get people to your sales funnel and landing page.
In this section, you can create free content such as:
Free educational videos

articles

reports

Electronic books
Besides offering free content, you can consider various discounts for your users and customers. Usually, people like to use discounts and buy products.
 Moreover, additional information about your new product to the projects section of your LinkedIn profile. The Projects and Publications section of your LinkedIn profile can provide a direct link to your website.
3. Selling Products
One of the advantages of this social media is to use it to sell physical or digital products. But how do you think you can sell more products on LinkedIn?
One of the features of LinkedIn is that you can add a list of products on the company's application page. In this section, users will be directed to the purchase page by clicking on your products.
In this way, you can increase the sales of your products, and make money on LinkedIn. 
4. Provide Services
 By optimizing your profile on LinkedIn, people who are looking for a job, recruiting, and hiring will find you easily.
You can include your skills, past job titles, and more relevant information in your profile section.
In this way, those who are looking for recruitment will easily find you through a LinkedIn search.
 Use the Services section of your LinkedIn page. 
Create a list for each of your services and take full advantage of other features like banner images that link to your website, video testimonials, and whom to contact for more information.
5. Sale More Books
The good thing about LinkedIn is, that I allow you to sell more books. But how does this work?
One of the ways to increase book sales through LinkedIn is when you publish a new book, you can inform all your audience at the same time. There are two ways you can do this.
You can send messages to each of your contacts individually or

Send messages to all contacts at once. You can also add all your published books to the publications section of your LinkedIn page.
Moreover, creating different groups to discuss and exchange ideas about books, and videos are among the things that can be possible through LinkedIn.
You can also add advertising campaigns to increase the traffic to sales, and make money with LinkedIn.
6. Optimizing the links on LinkedIn
LinkedIn uses default links to address different profiles. It is recommended that you change this address to a unique address to make it easier to find and link to you.
 When you change the default address into attractive and unique phrases, a meaningful link will also be displayed in your resume.
To change this address, go to the settings section and click on the "Edit Public Profile" option. Finally, select the "Customize Your Public Profile URL" option and enter the desired phrase.
7. Use Open Profile
One of the features of LinkedIn is to use a premium account and change your profile to Open mode. In this case, you can send messages to all LinkedIn users regardless of whether they are among your contacts or not.
After that, if the connection is confirmed, you can communicate with him. This way, you can expand your communication on LinkedIn and help increase the sales of your products, which may make you more money.
Use Showcase Pages
Showcase pages are designed according to specific audiences. These audiences may look for some particular products. For this reason, these pages are created exclusively for them. This will create a better user experience for the people.
Connect LinkedIn to your Blog
Using the WordPress content management system allows you to connect your blog to your LinkedIn account using various plugins.
With this, you can also display all the content, posts, and products published on the site in your LinkedIn account. So, this way, you can promote your business and make money on LinkedIn. Read also, how I earn from Blogging in 2023 | instant monetization
Recruit with LinkedIn
 If you're looking for a specific job that matches your needs and skills, customize your LinkedIn profile to match your skills.
Among the facilities and features of LinkedIn for introducing skills, media elements to create more attractiveness in the application profile are among the components of LinkedIn for job seekers.
Almost all companies and organizations, large and small, have LinkedIn accounts. By following their account, you can be aware of their new job advertisements.
You can also join recruiter networking groups on LinkedIn and showcase your expertise with people most likely to give you a new job in 2023.
Improve your career path with LinkedIn!
Currently, there are many discussions about social networks and social marketing—tools like Instagram, Twitter, LinkedIn, and Facebook. Help to have a better and more effective presence in the virtual space.
If you are looking for a social network where you can find experts in your field or other fields, LinkedIn is the best option!
In this article, we have done a complete review of this social network and the ways to make money on LinkedIn.
So, if you have any questions or experience working in it, share them with us, and fellow members of the academy through the comments section.